Our summer retreat series continues as we head to the California desert to Pioneertown Motel. Built in 1946 by Roy Rogers, the motel first served as lodging for the stars of Hollywood westerns. The current owners took over in 2014 and spent two years completely renovating the rooms so that the storied history of the motel was preserved, while also making updates that provide guests modern comforts.
Now, this one-of-a-kind motel welcomes groups of all sizes for rustic comfort surrounded by protected lands and rare California flat top mesas.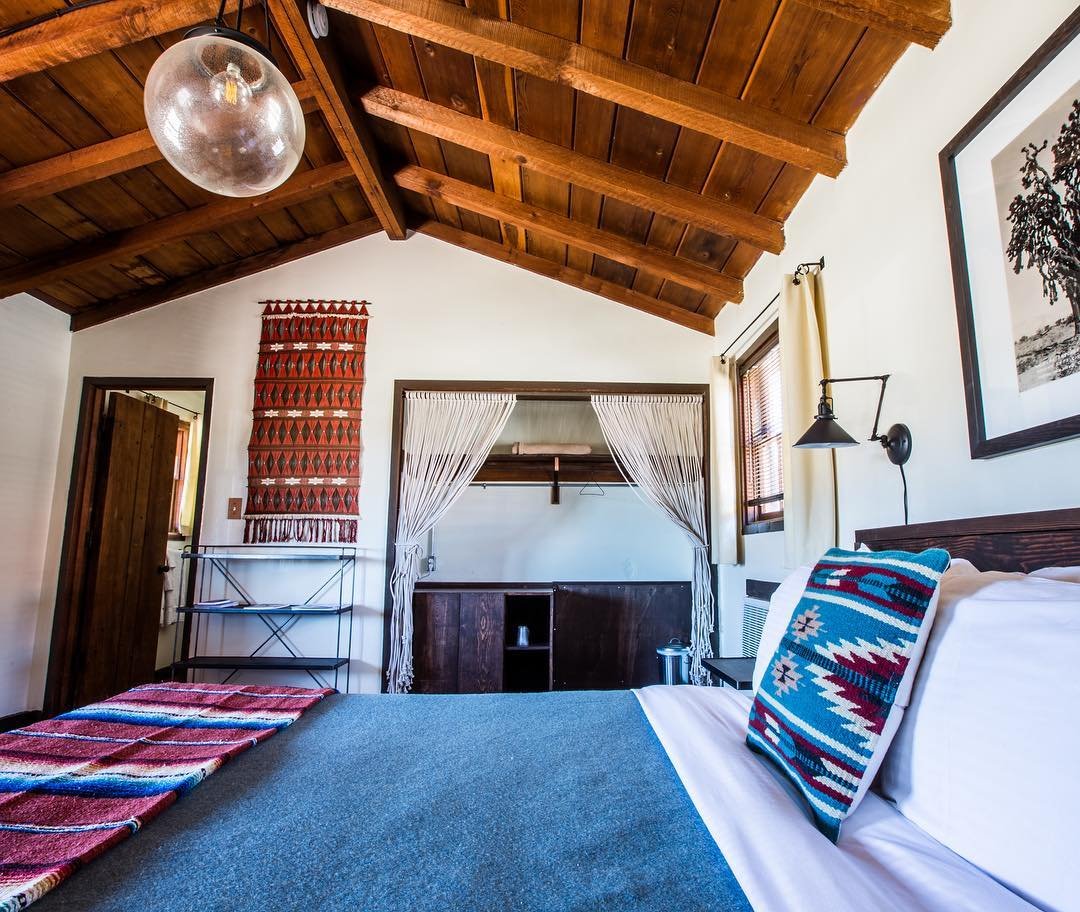 Classic Rejuvenation lighting such as our Hood pendant and Imbrie articulating plug-in sconces, along with details like exposed beams, are featured in the bedrooms at the motel. These, along with bedding and rugs that refelct the history of the motel and the color palettes of the desert, take guests back to when these buildings were an integral part of Hollywood production.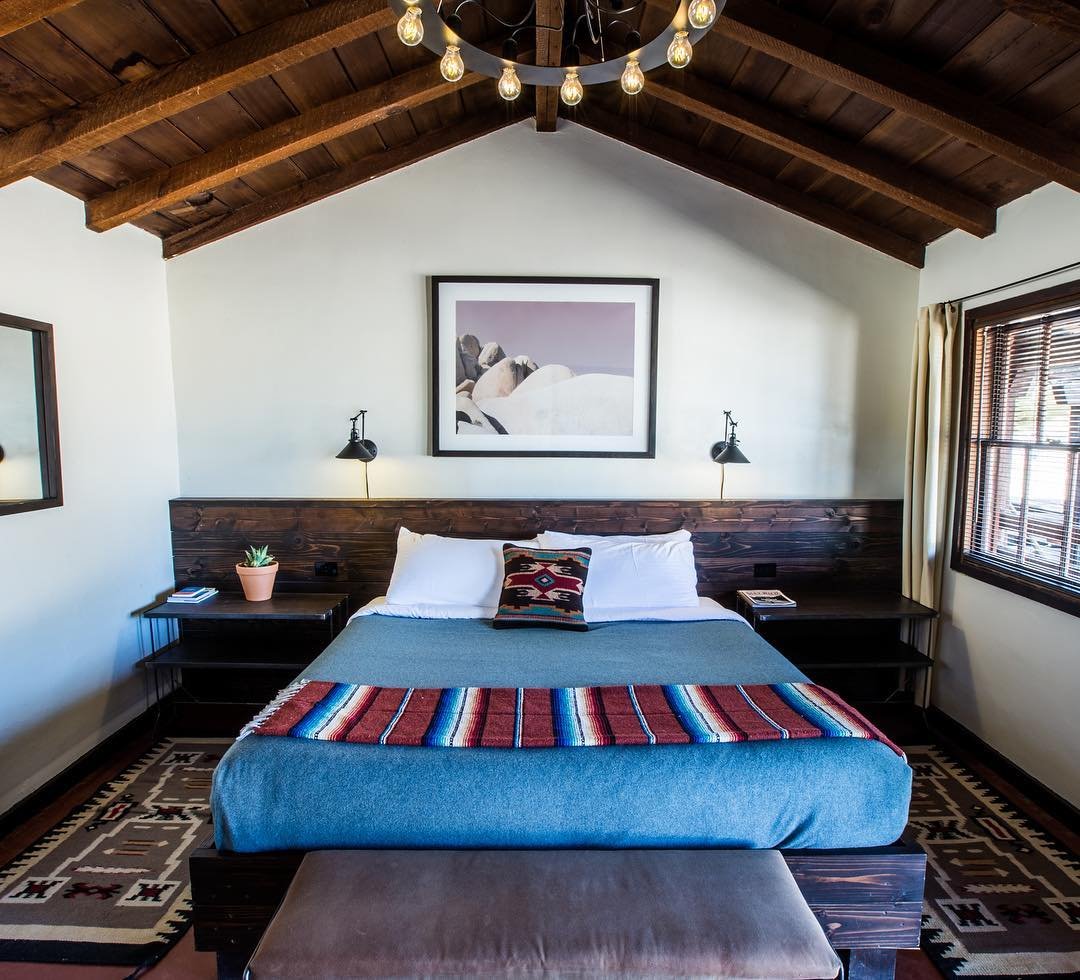 We'll be sharing more of Pioneertown Motel on our Instagram; follow along @rejuvenation.