All too often, the overhead lighting in a bedroom is ugly, functional, and ignored. But the perfect light ties together the look of your room, and is a finishing detail that can transform your space.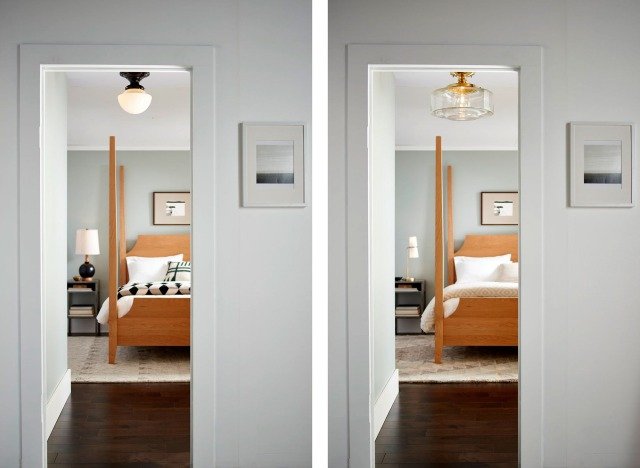 One bedroom; two looks. The crisp combination of black porcelain and opalescent glass of the Hannah bring a clean precision, while the glow of unlacquered brass and clear glass of the Eastmoreland 8" Semi-Flush warms up the space.
Low ceilings mean flush lighting and semi-flush lighting, but you don't have to compromise style while counting inches. Low profile fixtures like the Glide, the Nimbus, and the Thurman family pack a lot of style in a small footprint.
If you have the headroom, a little drop goes a long way - semi-flush fixtures drop into your space, making them feel more cozy and connected to your decor.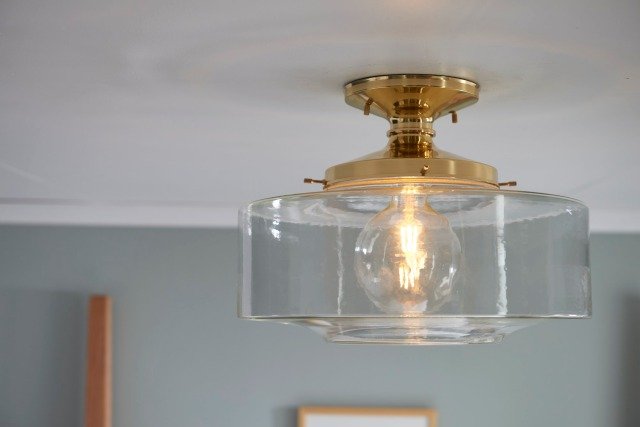 With such a small fixture, and in such a cozy space, every choice you make has a greater impact. Metal and shade finishes can pick up elements from elsewhere in the room. Clear glass is best paired with reproduction filament bulbs, which give a cozy, warm glow; opaque lighting obscures your light source, and allows for brighter light to fill your space. The trick is to pick an overhead light as a general light source, then add spot desk and beside lighting as needed. The result feels thoughtful, unified, and welcoming.

Form factor can make as big an impact as finish. Both the Thurman 2-1/4" and the Jefferson 4" are here shown in Polished Chrome and flared Opal glass - but the former is a low-profile, practical choice for small spaces with low ceilings, and the latter gives a little more substance and style to the space. The majority of Rejuvenation's lighting is compatible with an array of shades that dramatically alter their appearance.
With all these elements in harmony, your bedroom can be the peaceful sanctuary you deserve.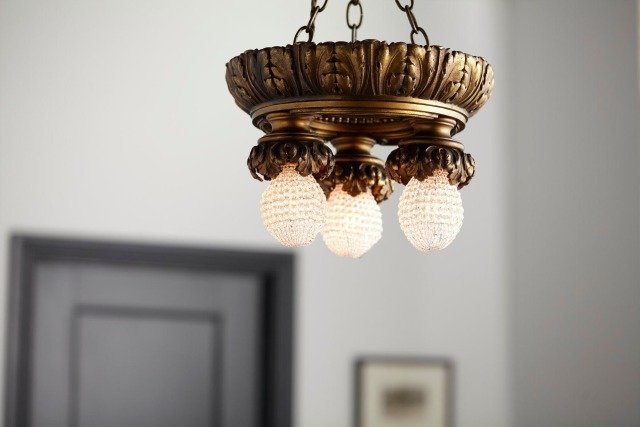 For something truly unique, take a look at the Restored Antique Lighting in our Antiques & Vintage department. These original fixtures have been lovingly restored in our Portland factory, and are ready to add their story to yours.