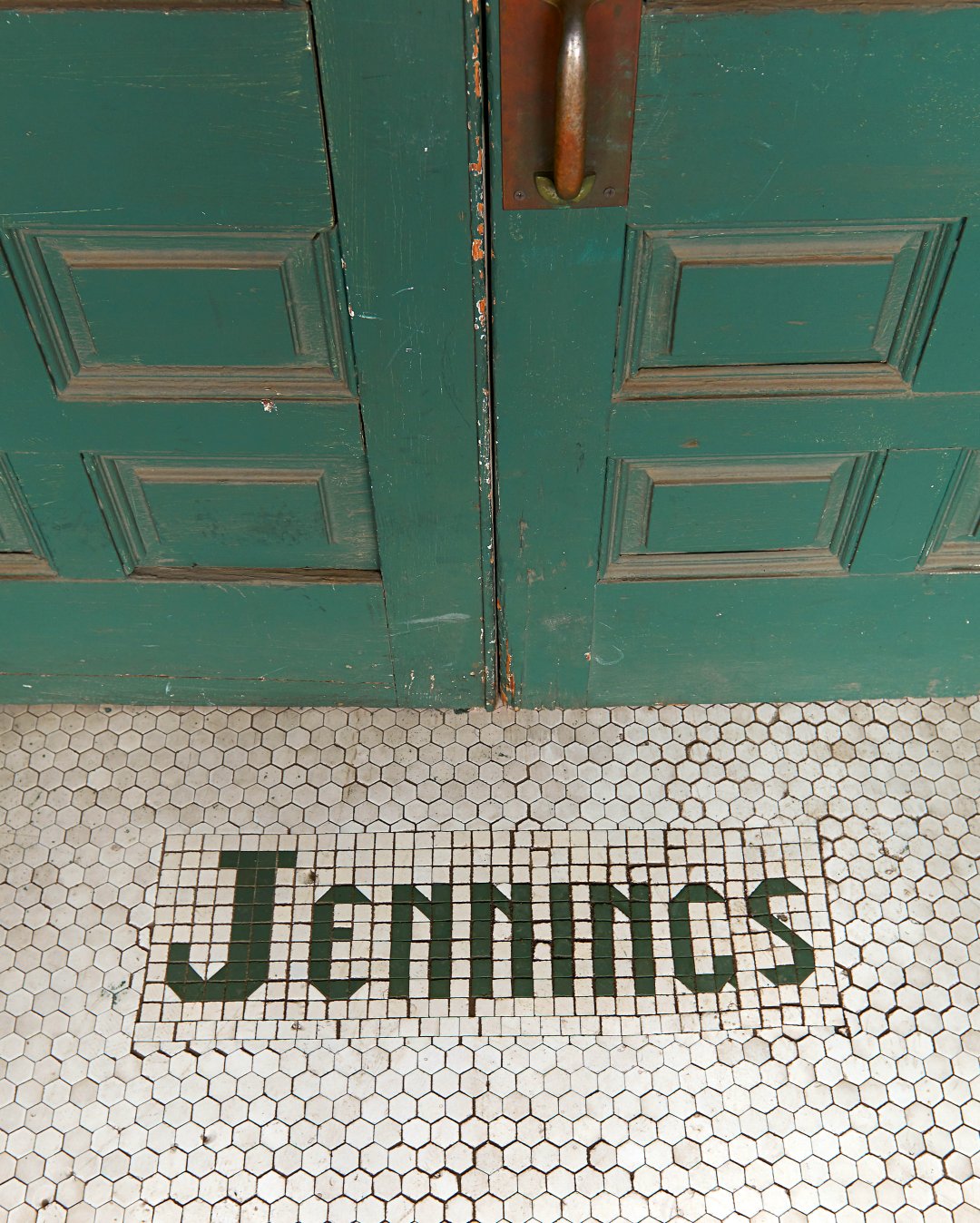 After purchasing the historic Jennings Hotel in sleepy Joseph, Oregon, entrepreneur Greg Hennes started a successful Kickstarter to help fund the remodeling of the small-town landmark built in the early 1900s. Working with interior designers, architects, textile artists, and Rejuvenation, he is restoring the interiors to their former glory (and then some).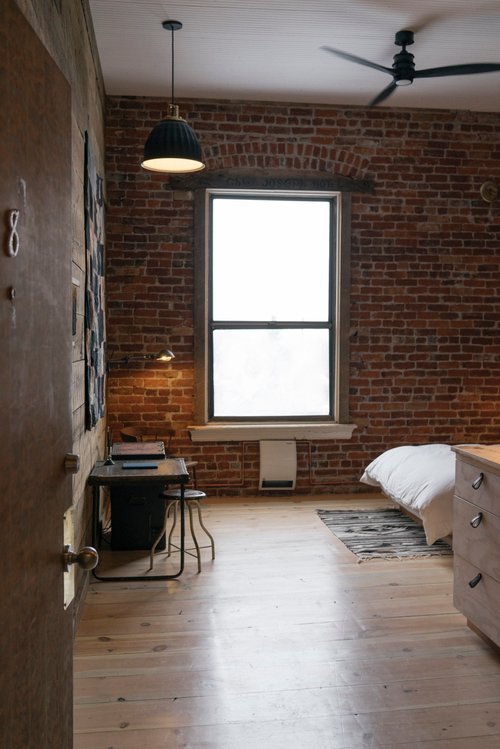 Room Eight is elevated by considered details and a mixture of the found, curated & collected.
Rustic and relaxing, Room Eight at The Jennings Hotel, was designed and built by proprietor, Greg Hennes, and offers a warm and welcome retreat featuring our Falcon ceiling fan, Butte faceted dome pendant, and one-of-a-kind vintage finds from our Antiques & Vintage collection. It also serves as the perfect nestle-in nest for our new bedding collection.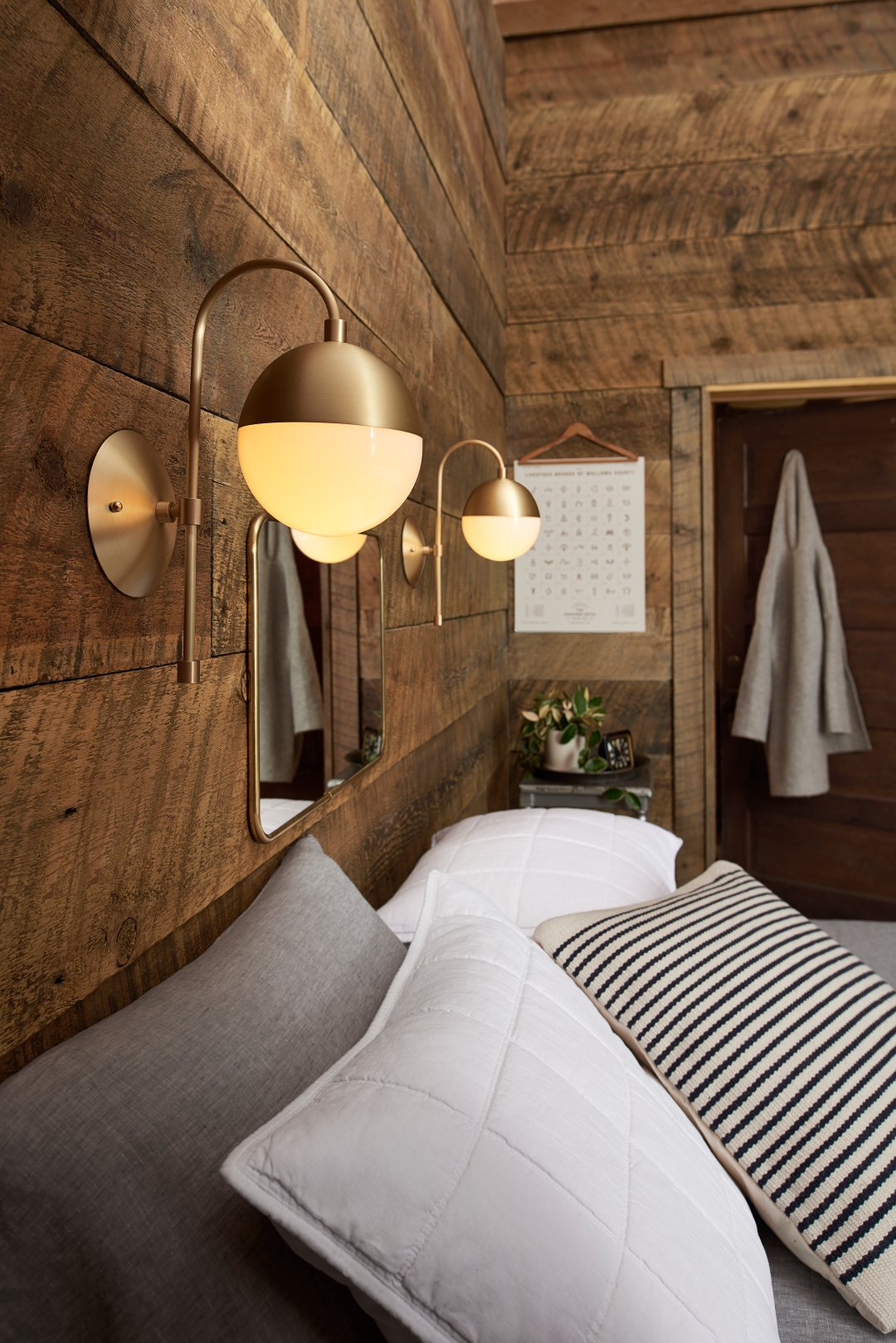 Built with a focus on light and views, Room Two at The Jennings Hotel, designed by the talented Ashley Tackett, is the perfect texture-rich backdrop for the bedroom of our dreams including our Woodmere rug, Anglepoise lamp, Belmont sofa, and vintage cabinet side table from our Antiques & Vintage collection.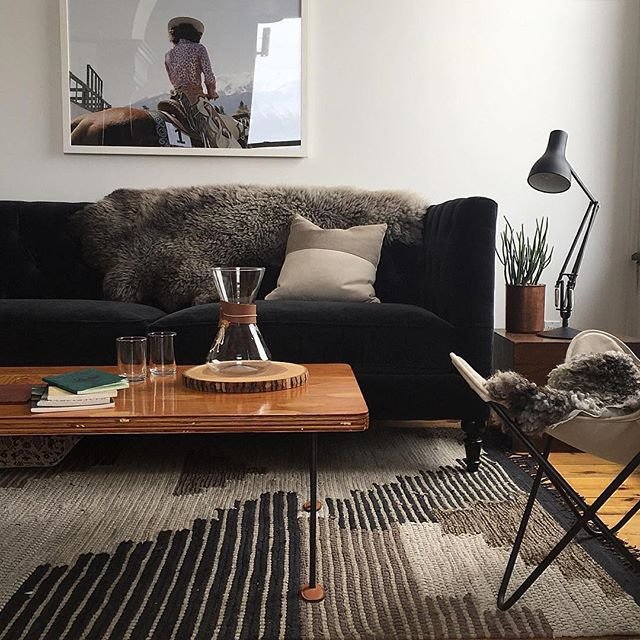 Room Two is an impeccable expression of elegant nordic design, bathed in light and suffused with the warmth of Danish hygge. Image via Rod Hipskind.
Of course, the star of the show in a hotel room is the bed. With the introduction of our complete bedding line including Portland assembled lighting, heirloom-quality furniture, Italian percale sheets, Belgian flax linen duvets, American-made bedding inserts, and Irish tweed throws, we knew we'd be hard pressed to find a better spot to shoot than this cozy, historic hotel nestled at the base of Oregon's Wallowa mountains.
From handmade lighting and sustainably-harvested hardwood bedroom sets to layer upon layer of versatile, easy-to-care-for textiles, find everything you need for your bedroom at Rejuvenation.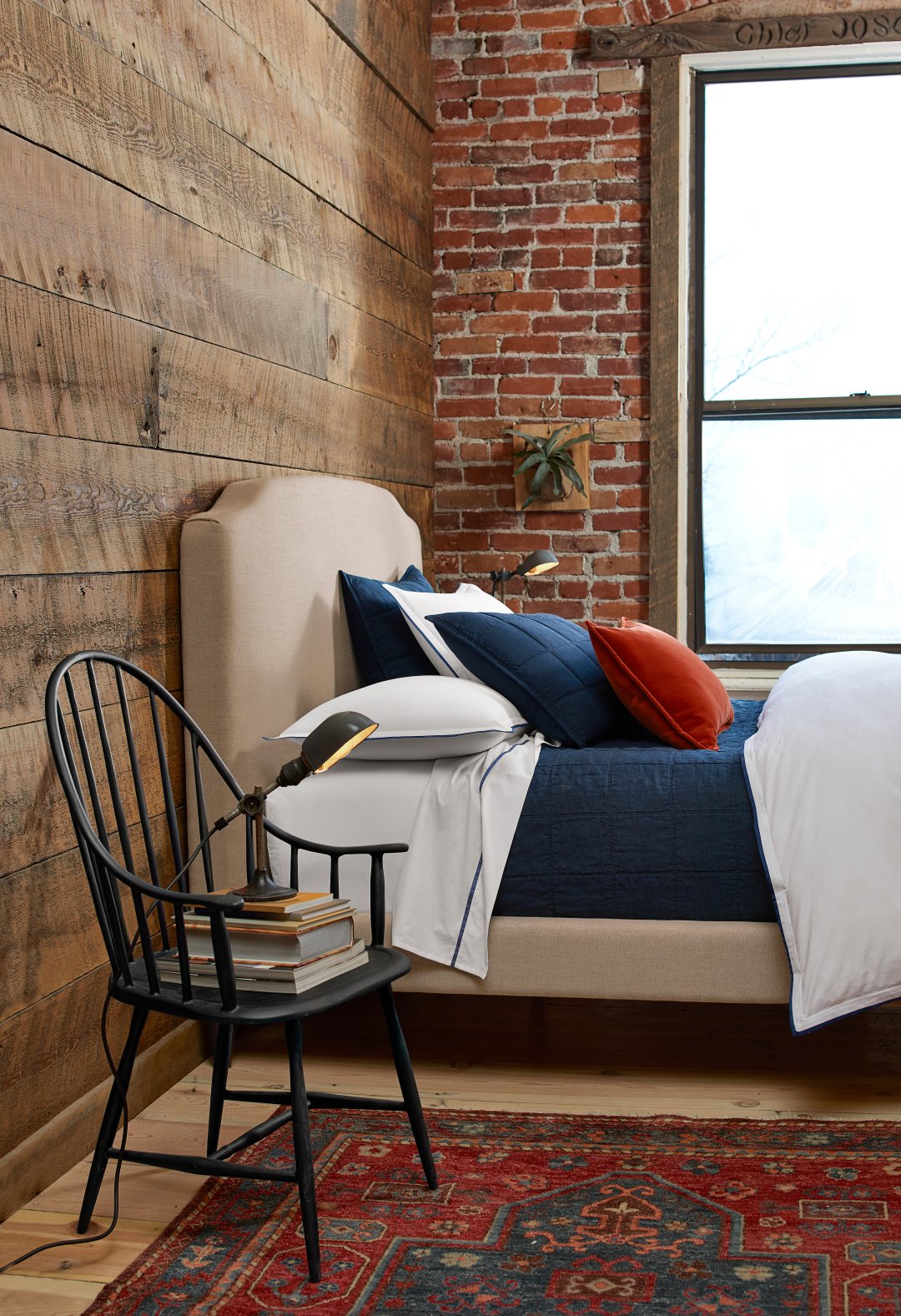 A mix of vintage and new, all you need for the bedroom of your dreams.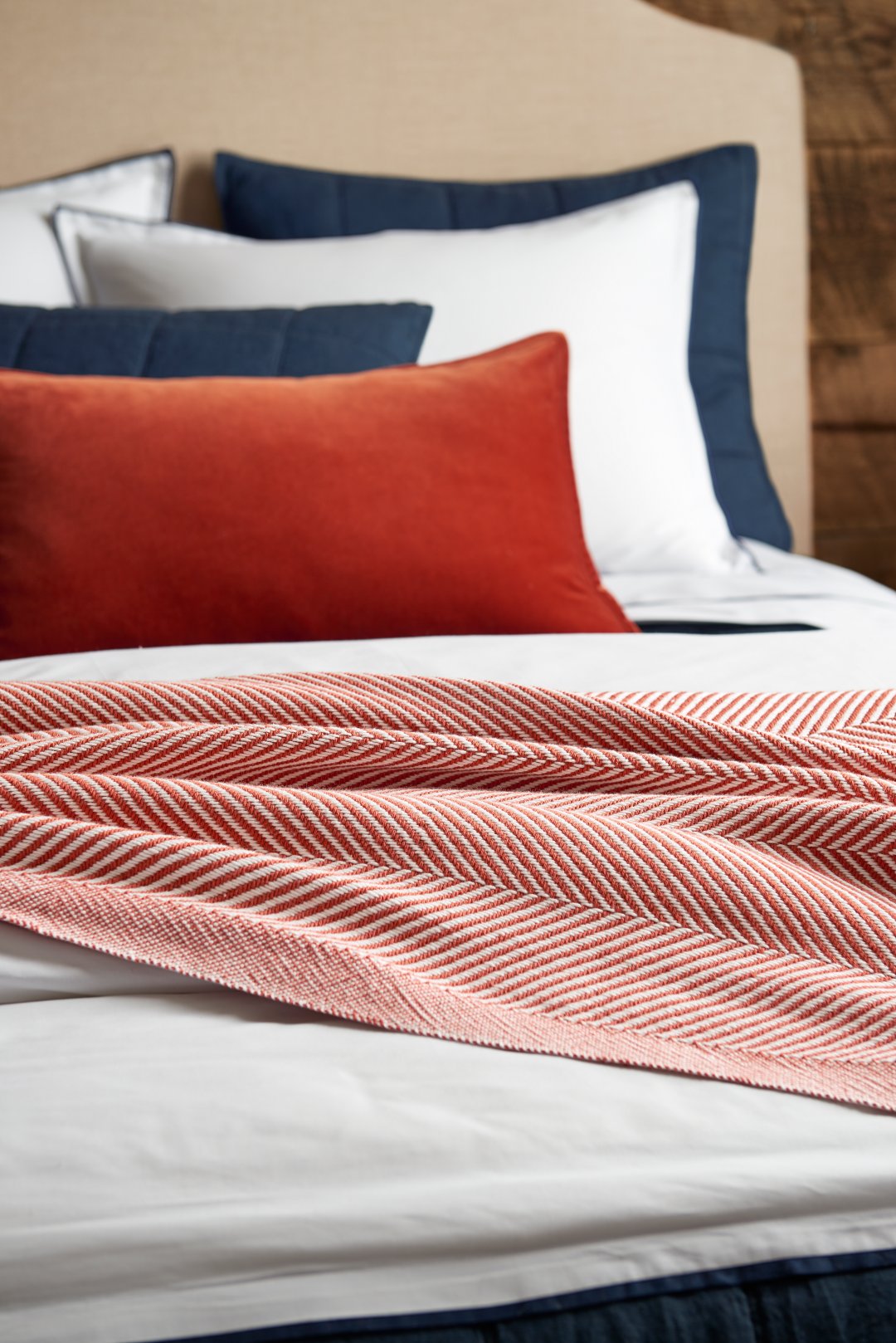 Textiles you'll treasure: From ultra-smooth Italian percale cotton to Portuguese matelasse.
Want to learn more about our shoot at The Jennings Hotel? Check out #JenningsRejuvenation on Instagram.