When our product team started the hunt for the perfect bedding, it didn't take them long to fall in love with the look and feel of linen.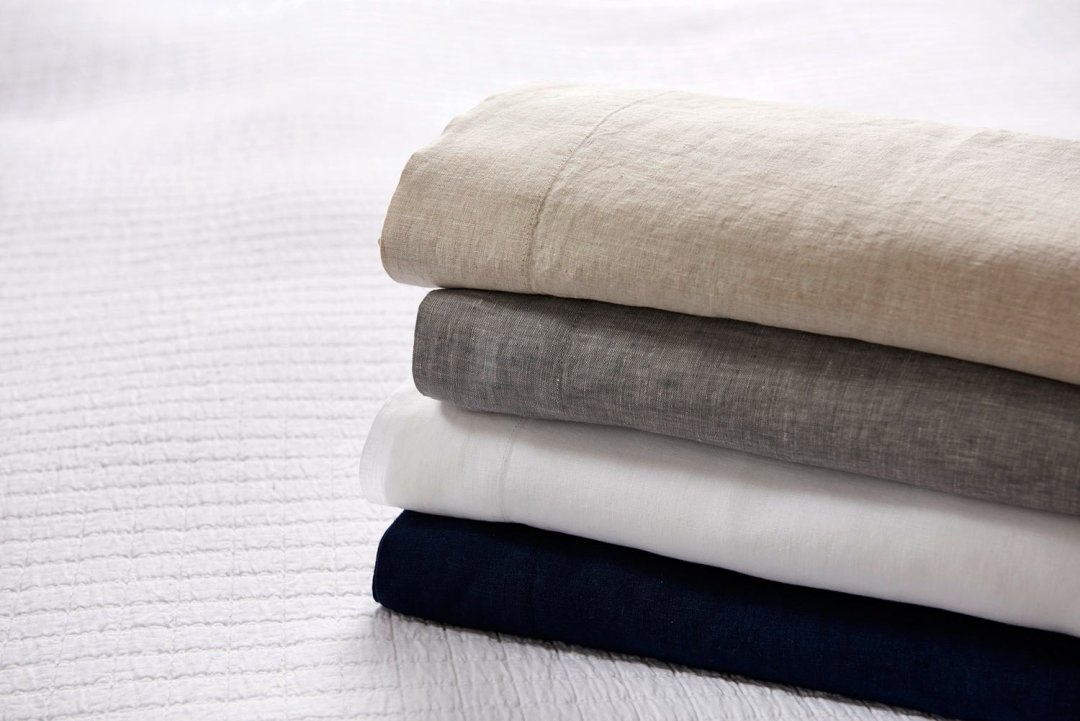 Linen is cooler against the skin than cotton – it's nice and light for summer, and comfy-cozy come winter.
While it starts out luxurious to the touch, it softens every time you wash it. It is always wise to wash bedclothes the first time you get them home, but you'll be surprised at how much softer linen will be even after that initial wash.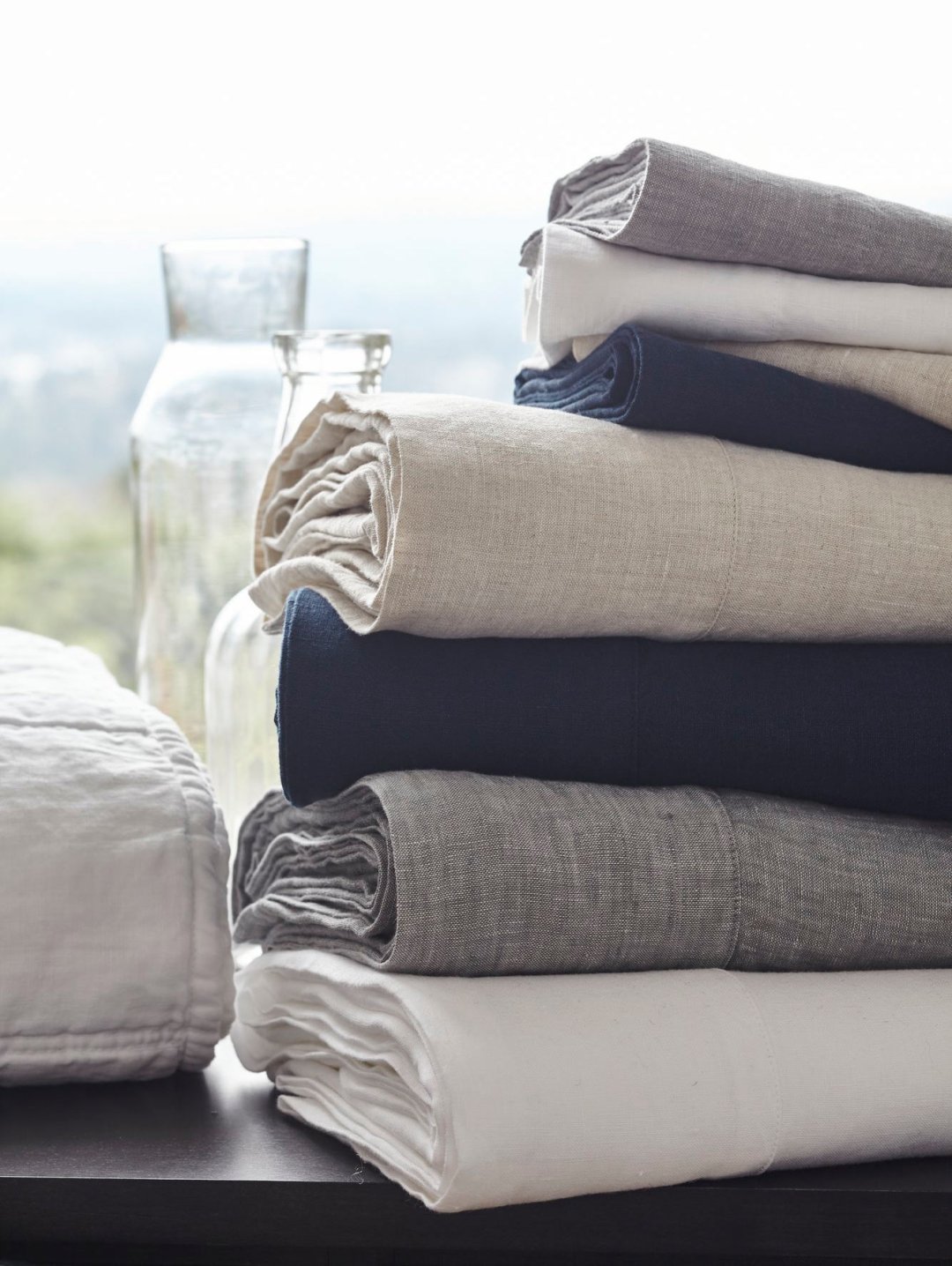 Linen looks natural and lived in. Forget the iron – its slight wrinkle gives it an everyday look, while being stain- and dirt-resistant to stand up to daily usage.
It's a sumptuous and durable foundation to your bed, giving a little bit of texture to contrast and complement your blankets, pillow, quilts, or duvets.
Find linen sheets, duvets, and quilts in Rejuvenation's new bedding collection.