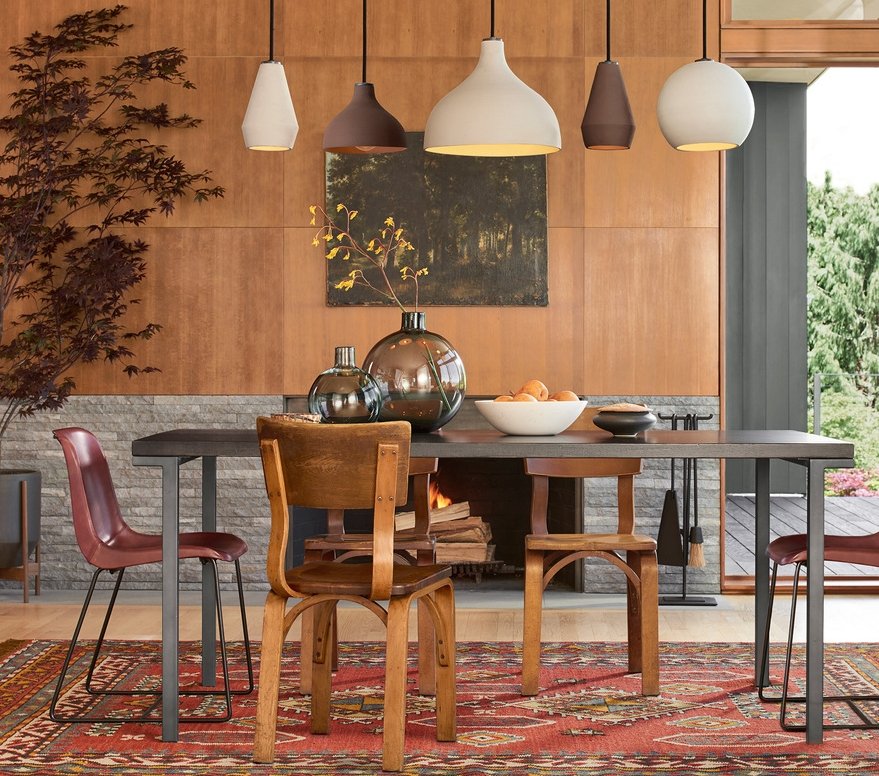 A well-balanced room is styled with objects from across generations. Everyday necessities work with pieces that have stood the test of time to create a thoughtfully designed home. While there's no exact formula for mixing antiques into your work or play space, we've honed in on some tips and tricks.
1. Mix and match styles
Whether your home was built in 1916 or 2016, you should never feel bound to any period. We love mixing colors and patterns, so styles should be freely mixed as well. This exposed brick room is lit by an original 1910 O.C. White lamp, but the 1950s leather wing-back armchair looks right at home.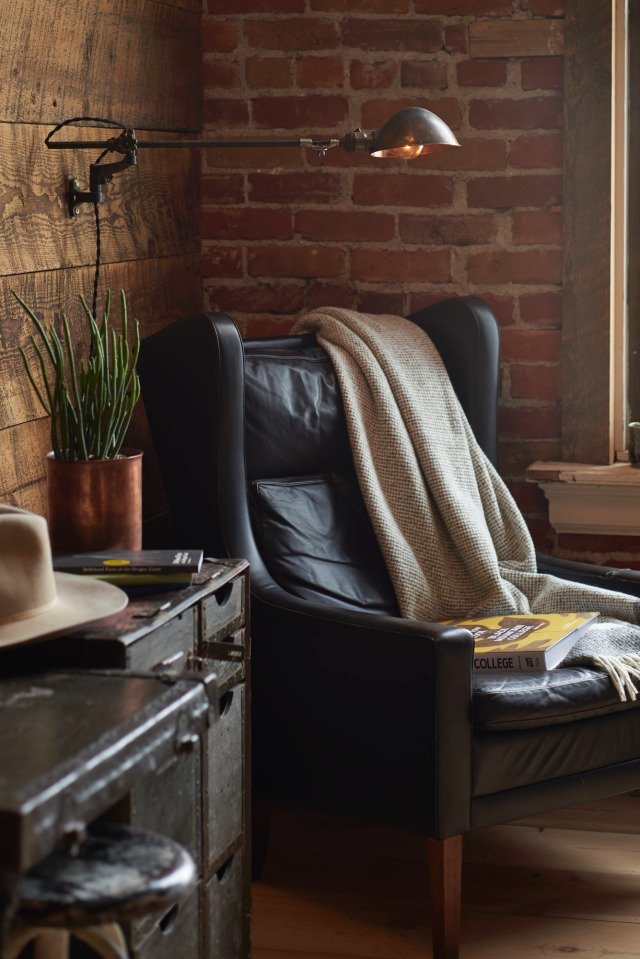 2. A little goes a long way
Sometimes all you need is one timeless piece to tie a room together. This attic office features our Aurora steel desk— featuring a style that hasn't changed in 60 years—alongside a vintage oak and steel factory stool.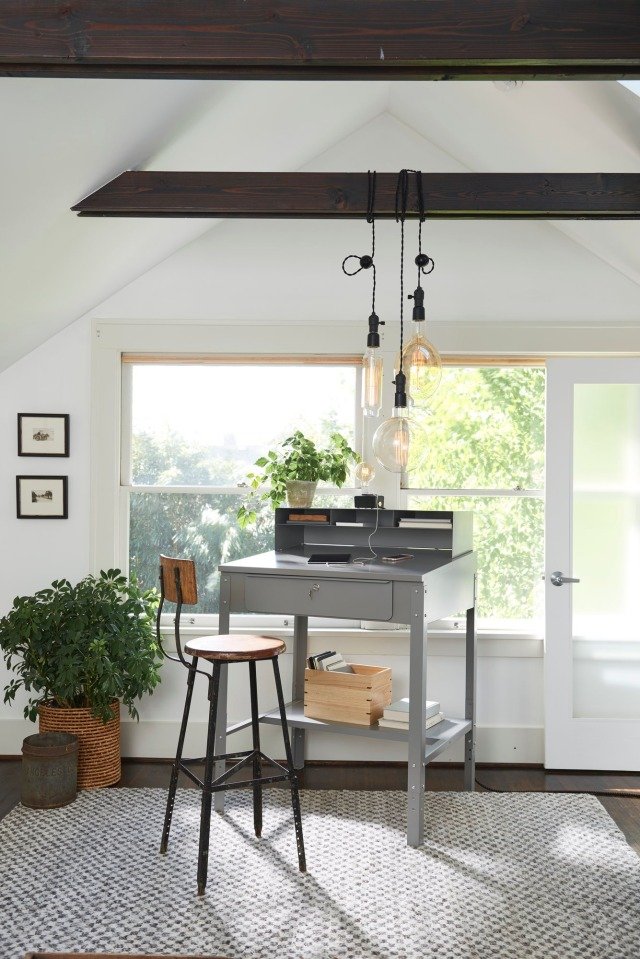 3. When in doubt, add seating
If you need additional seating, look no further than our selection of vintage chairs. We love when a host brings something unique to the table, even if it doesn't match what's already there. This stunning bungalow dining room features our new High Back dining chairs alongside a pair of 1920s oak and leather armchairs.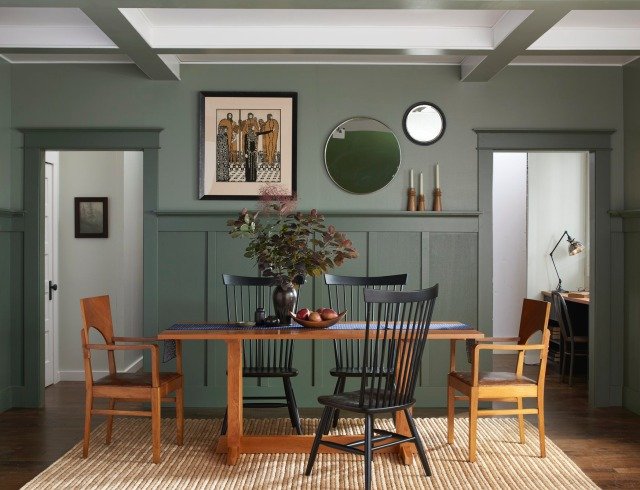 4. Don't be afraid to make a statement
Sometimes, the best way to blend in is to stand out. This show-stopping 5-tier crystal chandelier dates to the 1920s and was recently restored by our talented team of Rejuvenation Vintage craftspeople.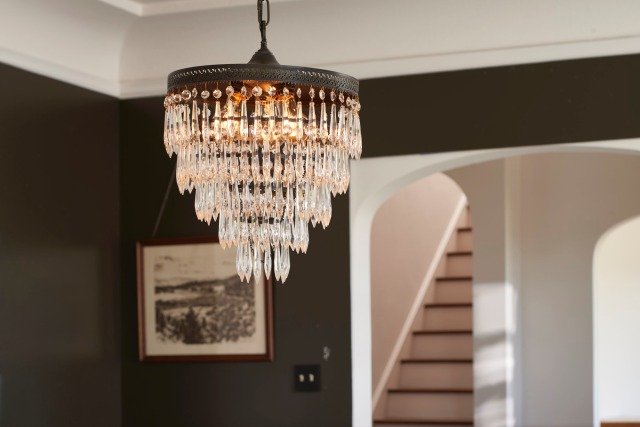 The more you start mixing, the more you'll begin to curate and develop your style—and we're here to help. Shop our entire collection of Rejuvenation Vintage online at rejuvenation.com.
Curious about how we source our vintage items? Find out more about our process in the video below and read our Behind the Scenes: Our Restoration Shop article to learn more.