Pile on the blankets, heat up some tea, and settle in for a relaxing night indoors with our favorite fall reads. We've gathered our top five books to usher in the season, complete with a matching armchair for the perfect reading nook lounge spot. From timeless classics to recent bestsellers, find your next book of choice below.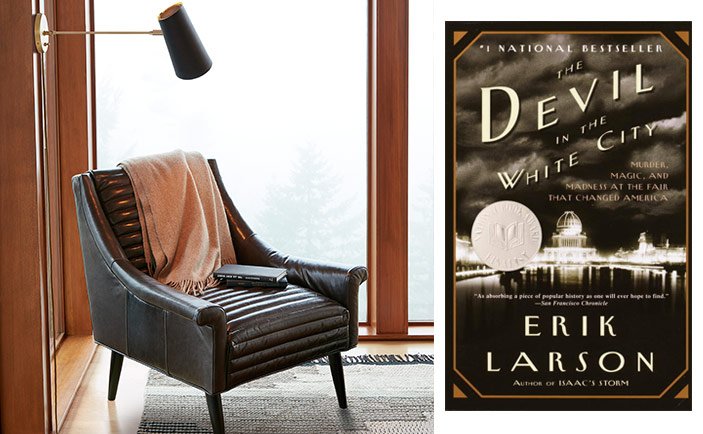 Devil in the White City by Erik Larson — Dempsey Chair
This thrilling story reads like fiction, yet every detail was meticulously researched and woven together for an unforgettable murder history. Following the events of the 1893 World's Fair in Chicago, this best-selling non-fiction book delves into the history of the infamous serial killer H.H. Holmes, making it the perfect choice as Halloween approaches.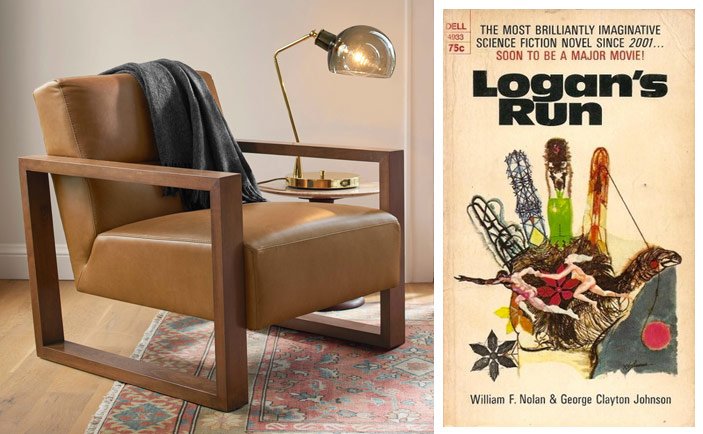 Logan's Run by William Nolan & George Clayton — Autzen Chair
A classic novel from 1967,
Logan's Run
revolves around a dystopian ageist society in the future. The story follows a law enforcement officer of the day who goes rogue after learning the truth behind their society's system. This fast-paced story is a quintessential sci-fi read—great for keeping entertained on rainy fall days.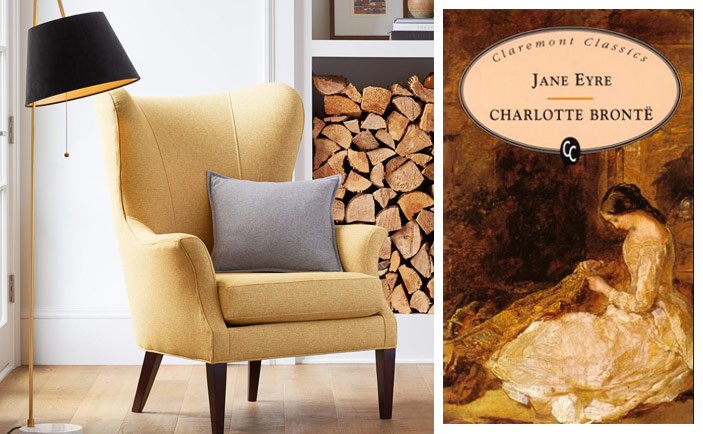 Jane Eyre by Charlotte Brontë — Clinton Chair
Originally published in 1847, this timeless novel features a surprisingly relatable heroine. The main character's internal struggle and growth, set within the strict society and class norms of the day, is why this novel is considered a defining piece of fiction literature. Plus, the ethereal moors of Northern England and the mysterious Mr. Rochester will feel right in tune with the changing weather outside.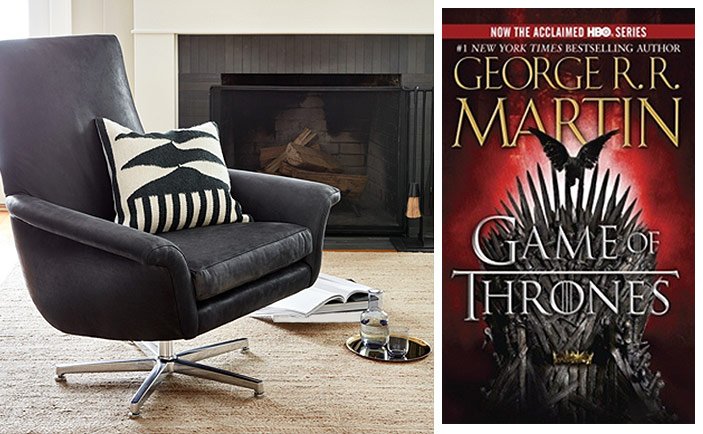 Game of Thrones by George R. R. Martin — Brogan Chair
If you're looking to stay busy until the next season of Game of Thrones, consider starting the first book in this best-selling fantasy trilogy. With a page count clocking in at 694, you'll have plenty of time to bask in the Seven Kingdoms and catch up on all the Iron Throne drama.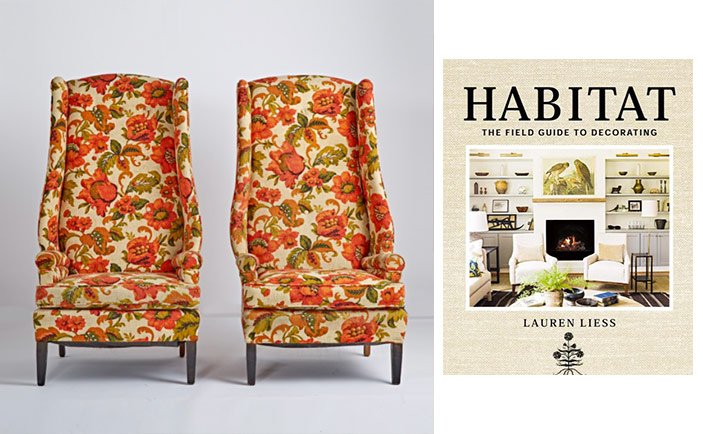 For design aficionados and beginner decorators alike, this popular book covers everything from architecture basics to room styling. Full of beautiful rooms, design tips, and home inspiration, it's ideal for casual browsing by a warm fire while planning your next home update.
Create your own reading nook with our timeless selection of armchairs, task lamps, and warm throw blankets!