East meets west with our new Nehalem light fixture, featuring hand-turned finials from the East Coast in Maine, which are then stained and constructed into pendants at our Portland, Oregon factory.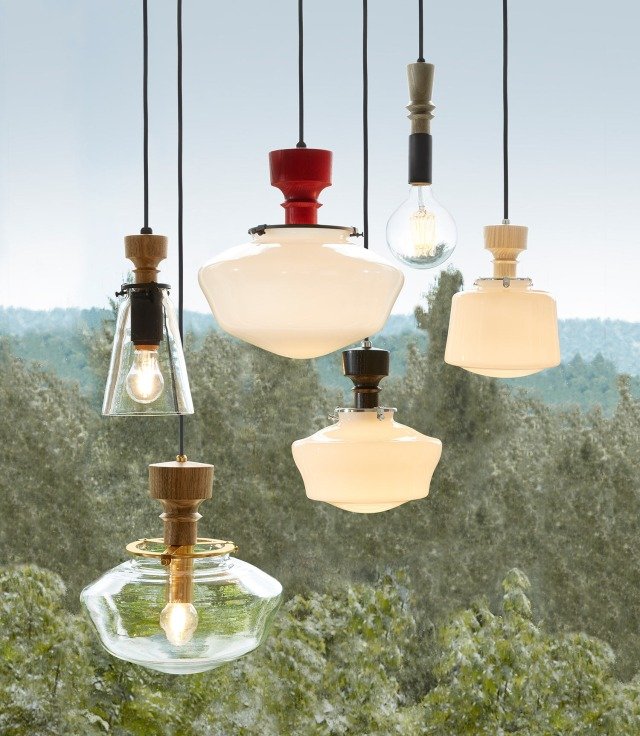 It's all in the details when it comes to our Northwest Modern-inspired Nehalem design. Starting with the finial, its classic hand-turned aesthetic adds untold warmth to any light fixture. Choose from American walnut or ash, which is crafted into a simple yet classic finial inspired by the clean lines of Scandinavian wood pepper mills. Instead of a more standard, utilitarian lighting design, the Nehalem pendant blends a bespoke aesthetic with unparalleled functionality.
Once the carving is done, the finials are hand-stained at our Portland factory in a variety of hues. For the next step, we add our hand-blown glass shades, which feature an open fitter at the top to let the light shine upward, highlighting the elegant craftsmanship of the finials. The shades come in a range of options for a fully customized look for your space.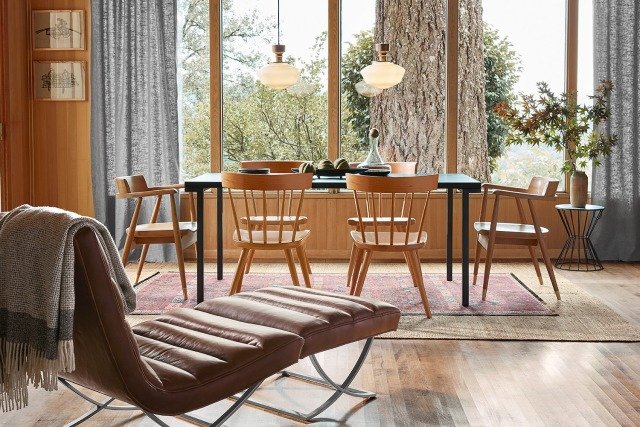 A solid black cord adds the right amount of definition, providing an elevated finishing touch to the Nehalem pendant. The design draws from a sense of time-honored craftsmanship and history, while also offering an aesthetic for the future. As the embodiment of Northwest Modern style, the Nehalem looks equally at home in a streamlined Scandinavian room as it does in an industrial space.
From a clear shade with a bare bulb to a classic schoolhouse shade, choose from an array of options to suit your space. Shop our Nehalem pendant today.
Photos: Circa Modern, Etsy, WilsonArt, Etsy