Get the story behind the design of our third collaboration with this Portland-based maker.
Lovingly referred to as "forest-made in Oregon," Cedar & Moss owner and designer Michelle Steinback strives to achieve the perfect blend of classic style and modern aesthetics for her lighting. We collaborated with Michelle to create a luxe take on modern-meets-traditional design, creating a versatile collection of pendants, lamps, and sconces that look sophisticated in every room of the home.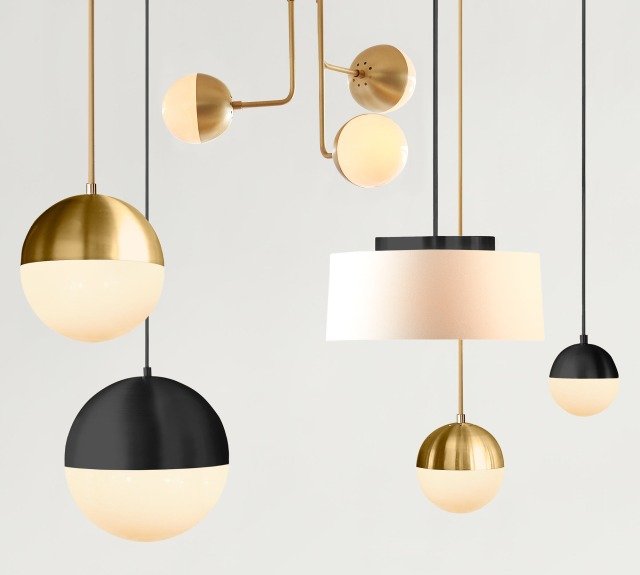 Michelle draws her inspiration from modernist design, based on her experience as an art history student and then later as a designer in the home industry. Cedar & Moss became a product of her own experience decorating her Eichler-style ranch home in Portland, Oregon, where she created her initial collection of designs that simultaneously draw from the past and look toward the future.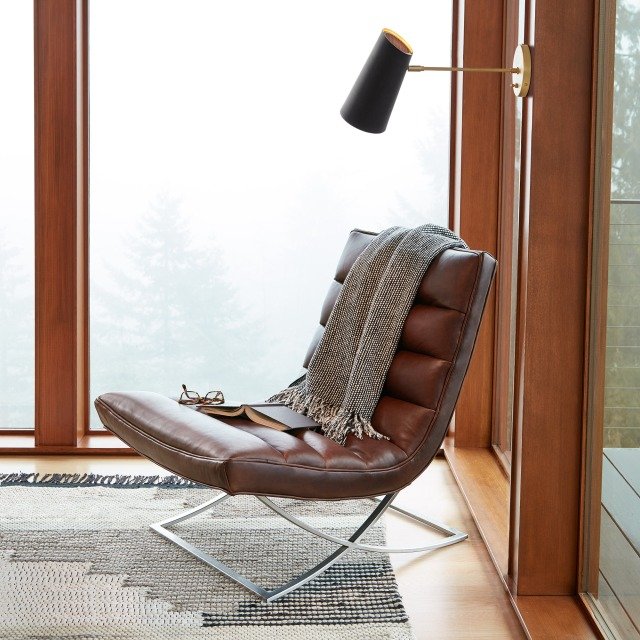 Michelle's aesthetic for Cedar & Moss perfectly aligns with our mission to celebrate artisan craftsmanship and Northwest Modern design, so developing an exclusive line of lighting with Michelle for our Cypress Collection was a natural choice.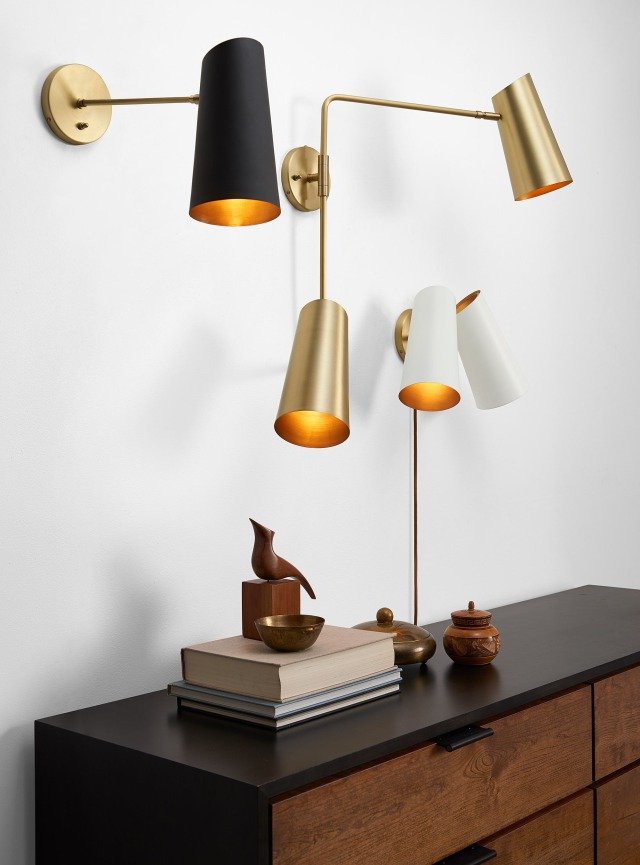 From modern cone sconces to luxe globe pendants, the Cypress collection boasts streamlined designs with a dose of sophistication. Michelle's goal was to create versatile pieces for throughout the home, providing the option to make a statement with a collection of pendant lights or add a touch of luxury with a single cone floor lamp.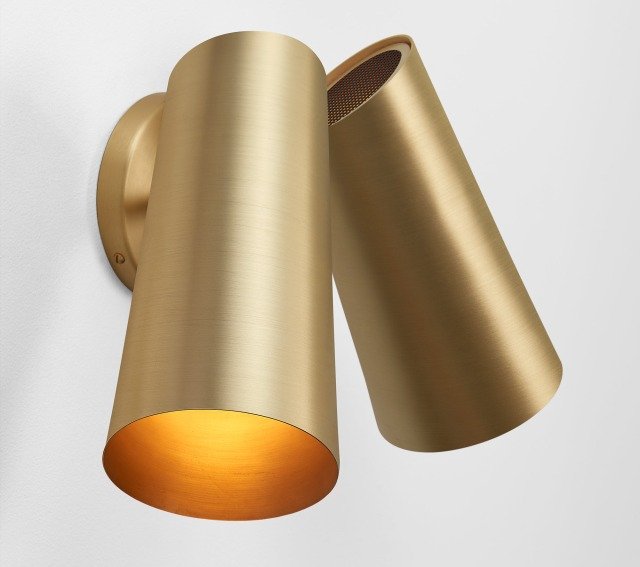 We designed the Cypress sconces with flexibility in mind; the option to choose between a plug-in or hardware setup makes it easy to customize lighting to suit your space, while the cone shape provides articulated light where you need it. For a less permanent, more mobile option, our plug-in sconces provide the perfect choice. On the other hand, hardwired sconces create a crisp, clean look that will stay classic for years to come.
Michelle put a lot of thought into the finishing details of each piece, from a perforated design on the back of each cone shade to the beautiful oil-rubbed bronze and brushed brass finishes. Our third collaboration with Cedar & Moss brings rich materials, modern design, and versatility to your home with the Cypress Collection.