In a small town about two hours northwest of Chicago lies Camp Wandawega, a getaway that can best be described as "summer camp for adults." What Wandawega lacks in modern conveniences it makes up in charm, and a whole lot of it (fireplaces, adorable branded coffee mugs, and record players, for starters). The camp has a long history, dating back to 1925 when it was an escape for people to enjoy the indulgences banned during Prohibition.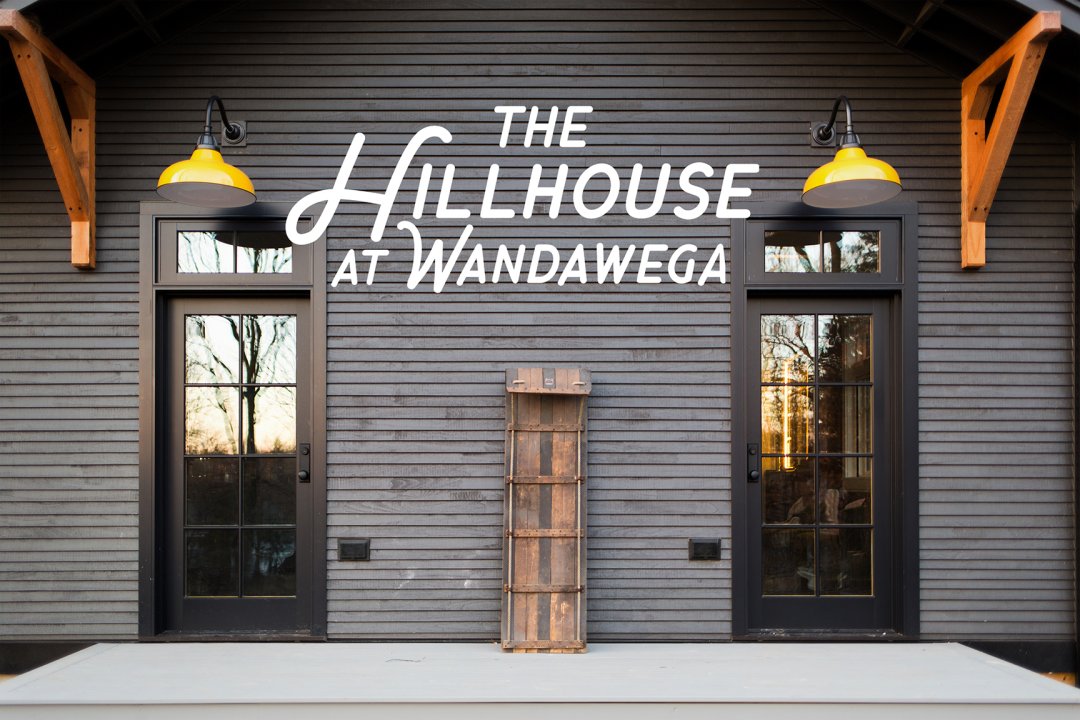 A pair of honey yellow Carson gooseneck wall sconces flank the entrance to the main building at Wandawega.
It its current state, Wandawega is destination for groups wanting an "all camp" experience; any given weekend, people from music ensembles, theater troupes, or business colleagues take over for retreats centered on learning, adventuring, and bonding. Groups aren't the only ones who can enjoy Wandawega, though; if there are any vacancies, they're listed on Airbnb on a first-come, first-serve basis.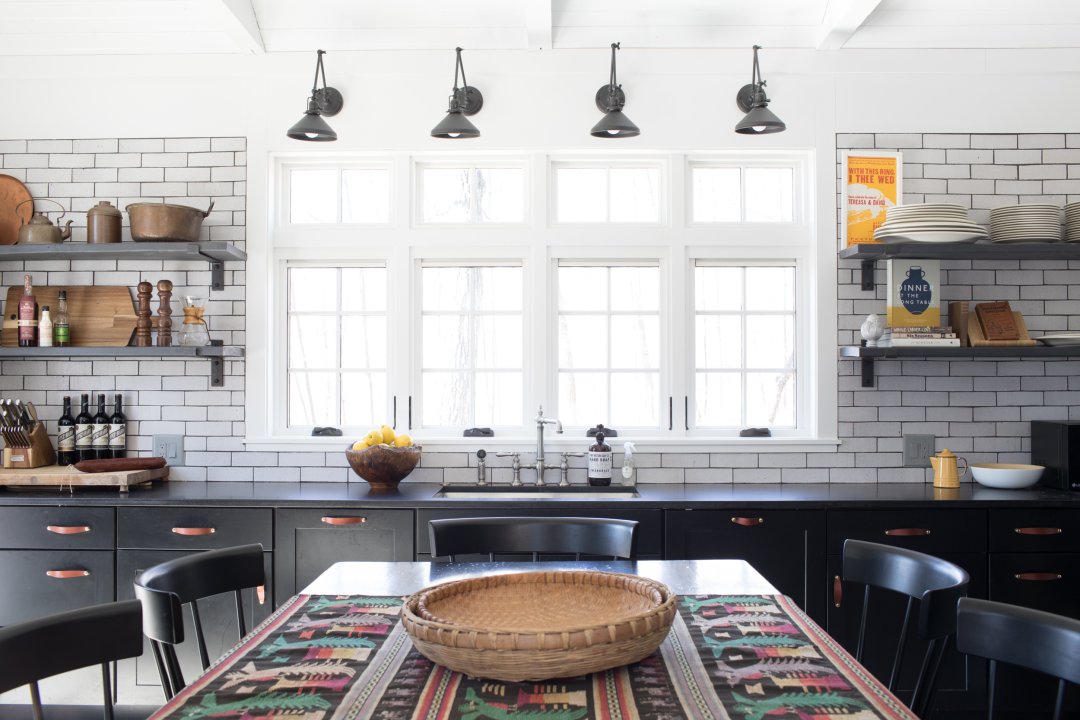 The main kitchen has our Imbrie lights and Beckett drawer pulls.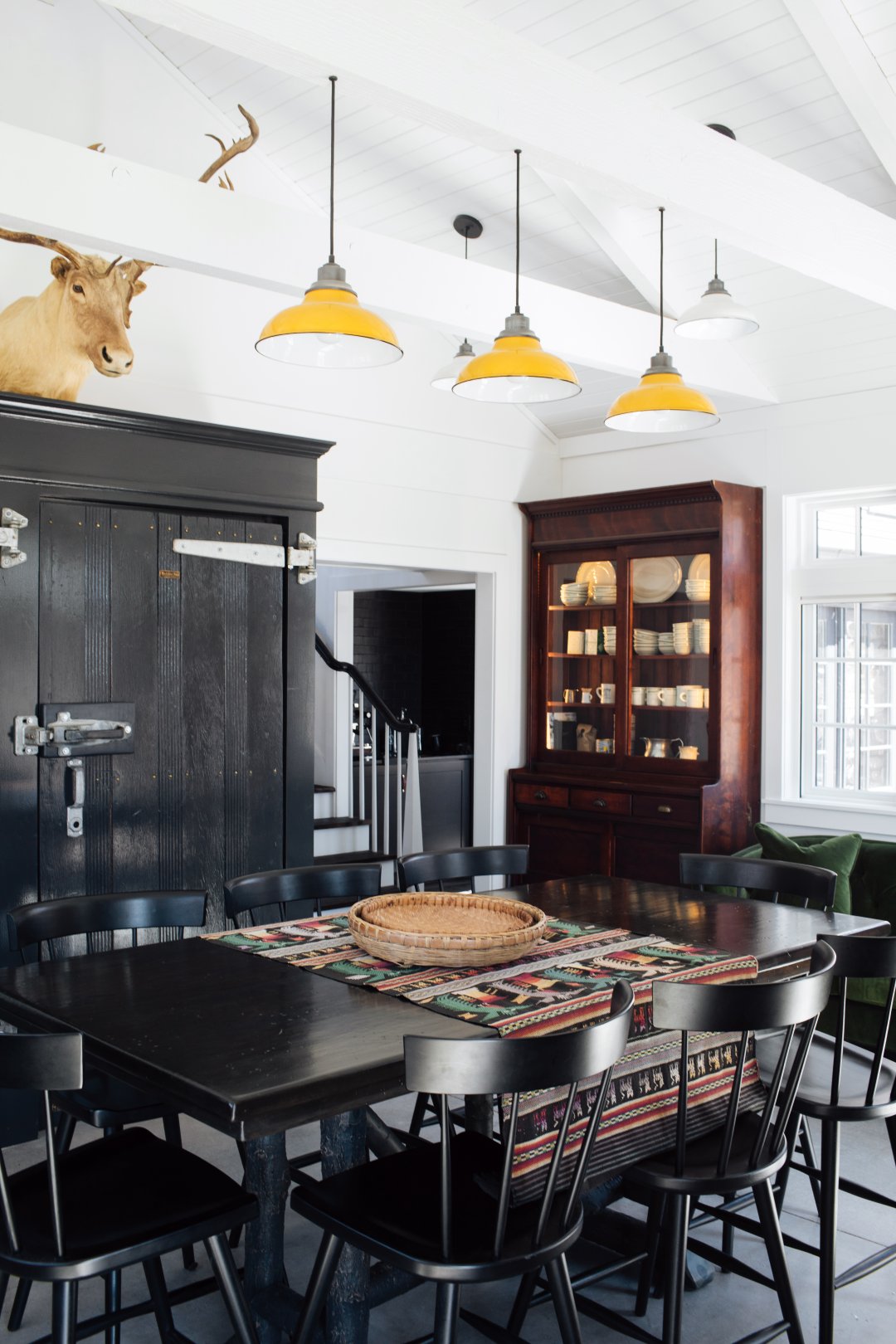 Plus, a super fun mix of yellow and white Carson pendants hanging from the ceiling in the dining room. Our Saddle chairs provide the perfect seat for a group meal and conversation.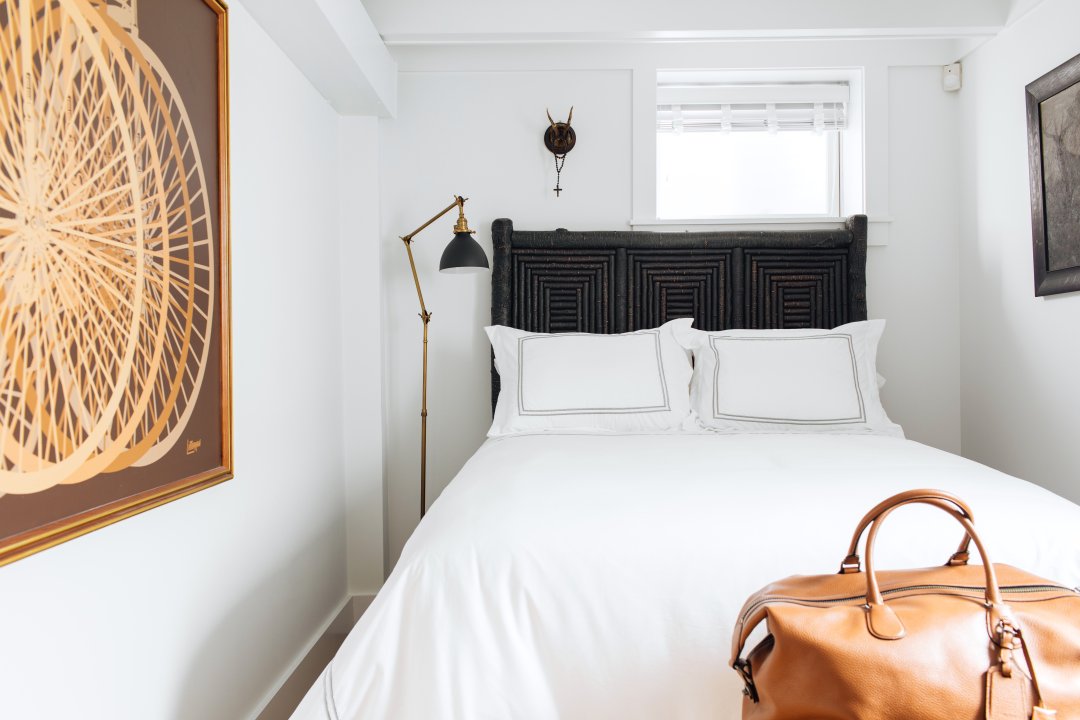 There are a variety of lodging options at Wandawega, depending on the size and comfort level of your group. We'll take this bedroom with our Grandview floor lamp at the ready, please!
We'll be sharing plenty more views of this special midwestern getaway on our Instagram all month. Follow along @rejuvenation.