Starting a home project, no matter how big or small, is a daunting task. Questions that you've never had to consider, let alone answer definitively, come up all the time. Choosing hardware, matching finishes (or not), figuring out how long those pendants over the island need to be—the list goes on.
Luckily, we're here to help answer your questions and provide inspiration along the way. To aid in that effort, we asked our Instagram followers to send us their project "before and afters" featuring Rejuvenation products. The response has been overwhelmingly positive, so thank you to all who've shared with us! Here are some of our favorites.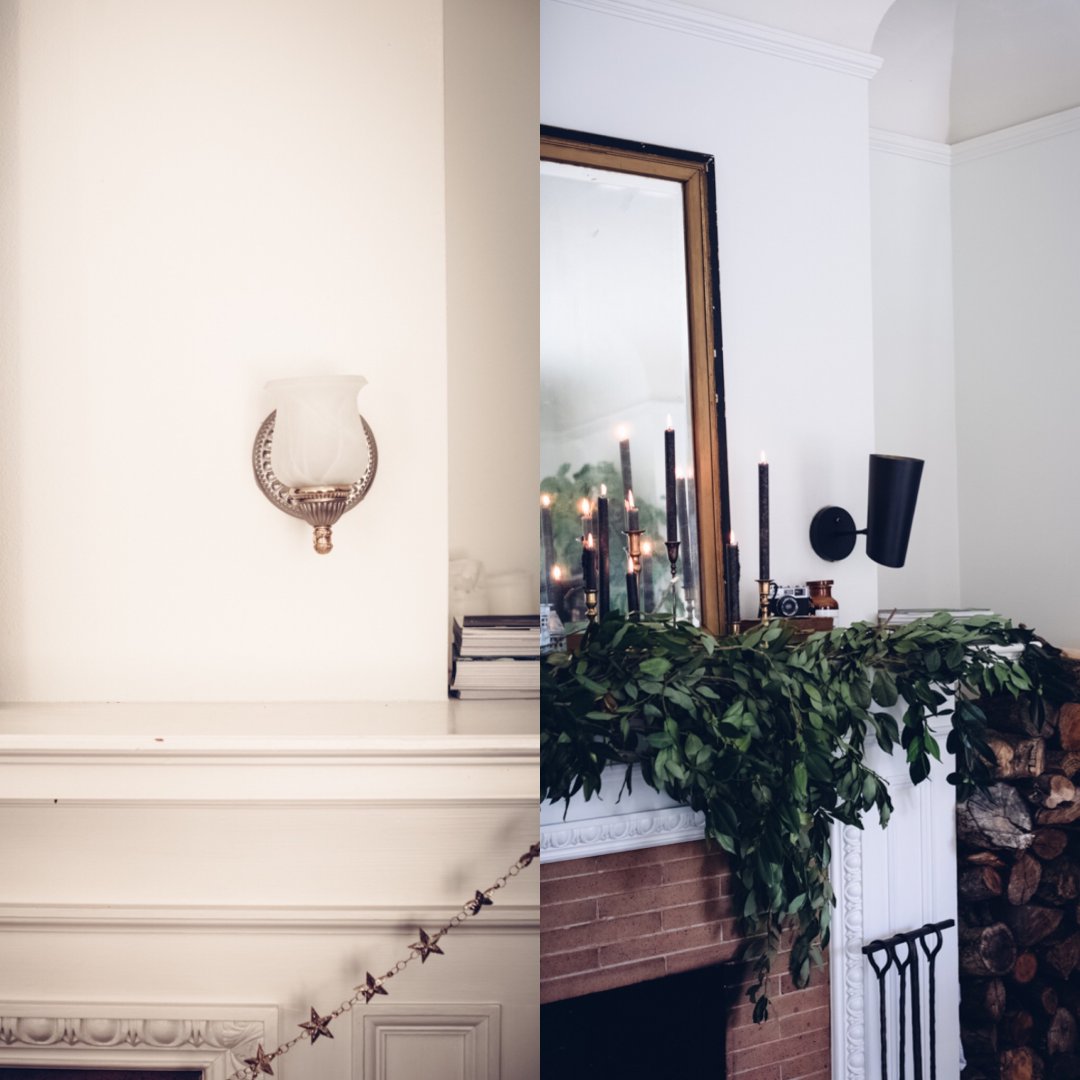 Photo and styling by Christiann Koepke
Christiann lives in a cozy apartment in a historic building in Portland, OR. She wanted to give her hearth an update and chose our Cedar & Moss Cypress sconces for the job. We love how she's angled them upward, pointing the light where she needs it.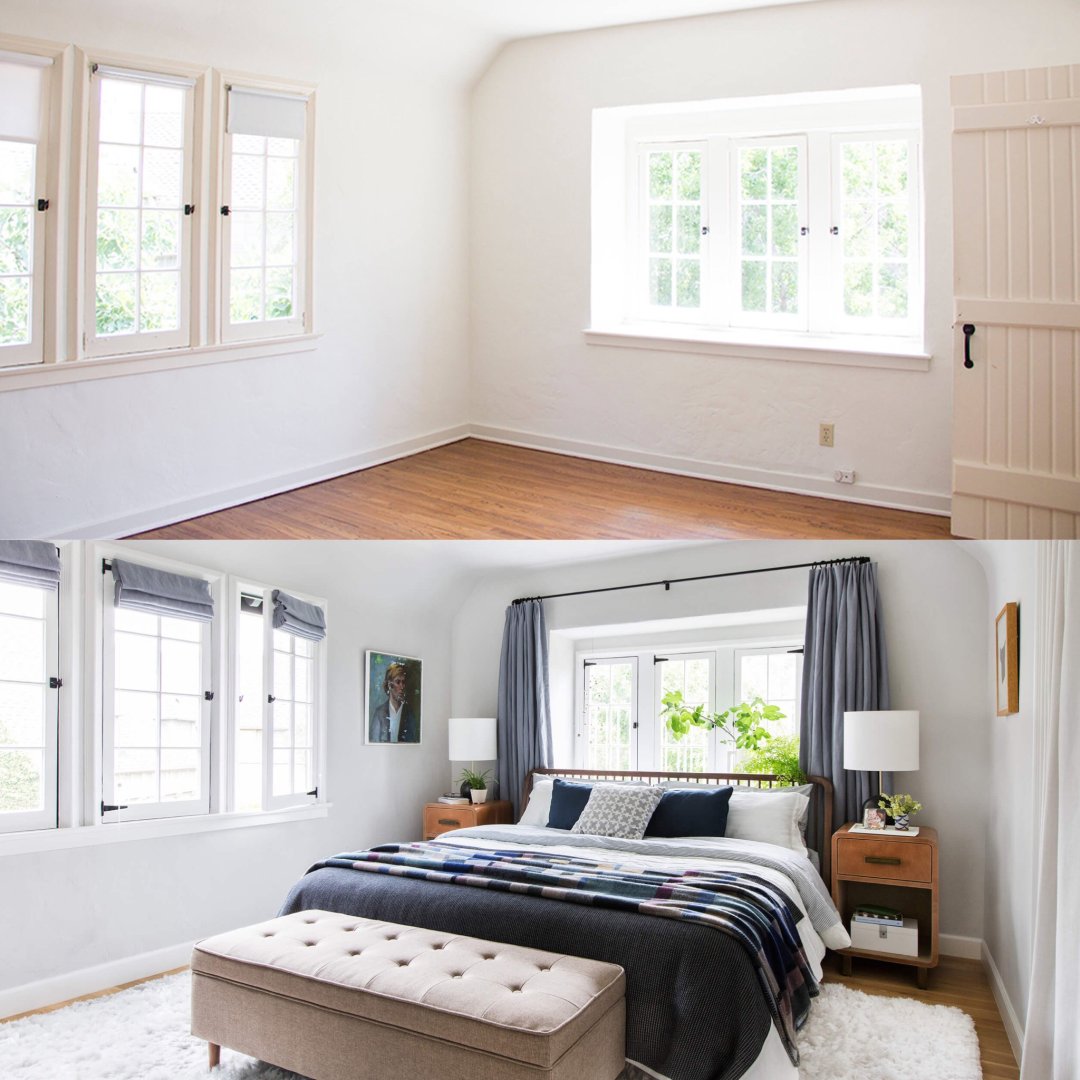 Photo by Tessa Neustadt, styling by Emily Henderson
Emily Henderson's blog and social media channels are a must-follow for anyone interested in design, style, and what it's like to make your passion for interiors your job. One of the many things we love about Emily is how interactive she is with her followers. Case in point: when choosing a bed for her master bedroom, she asked her blog readers to vote on which style they liked best. Spoiler alert, we won.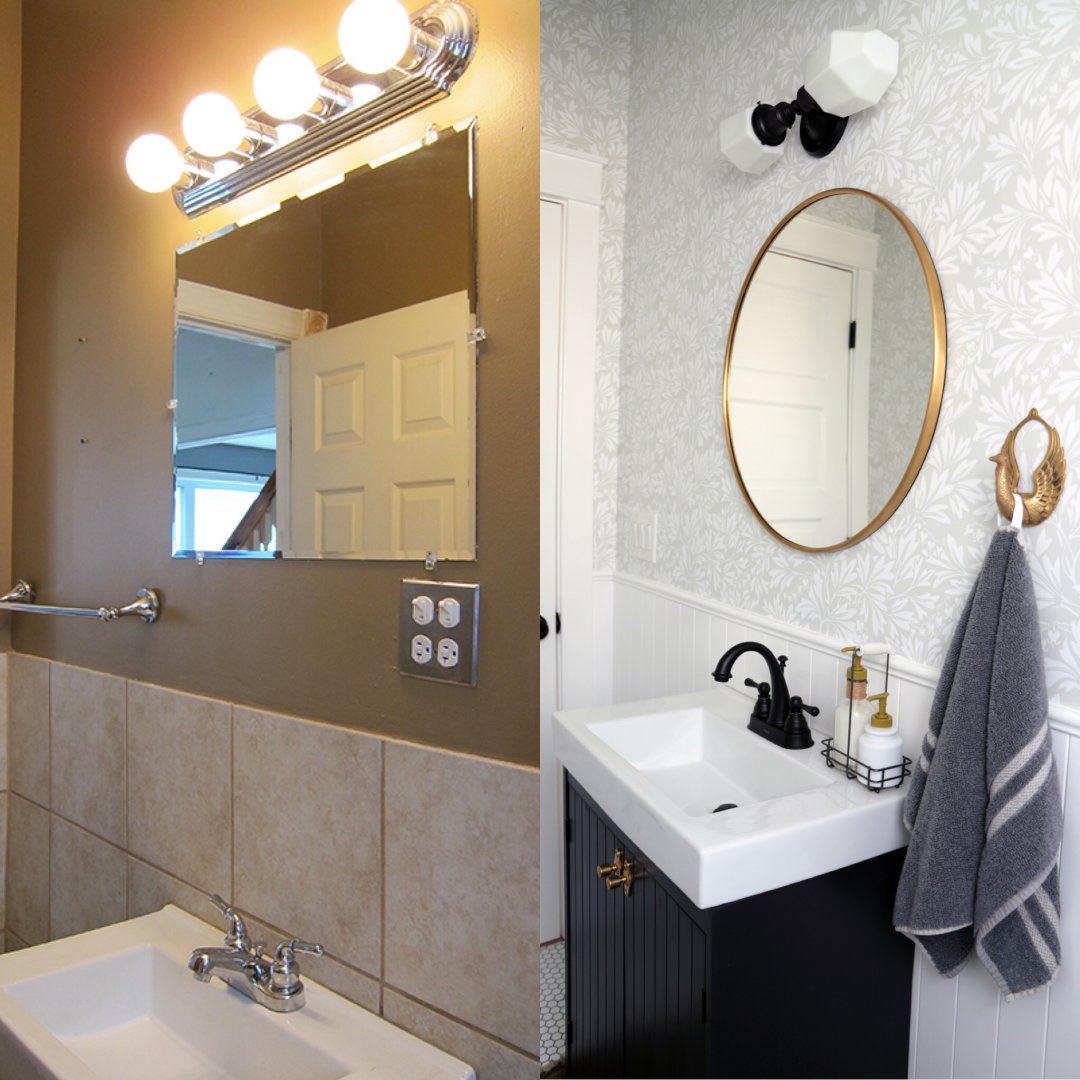 Photo and styling by @martipalmero
When we asked people to send their own "before and afters" on Instagram, Marti was one of the first customers to respond. Turns out, she'd recently shared her own slideshow showing the transformation of her bathroom, featuring a Rejuvenation mirror and hardware. Perfect timing!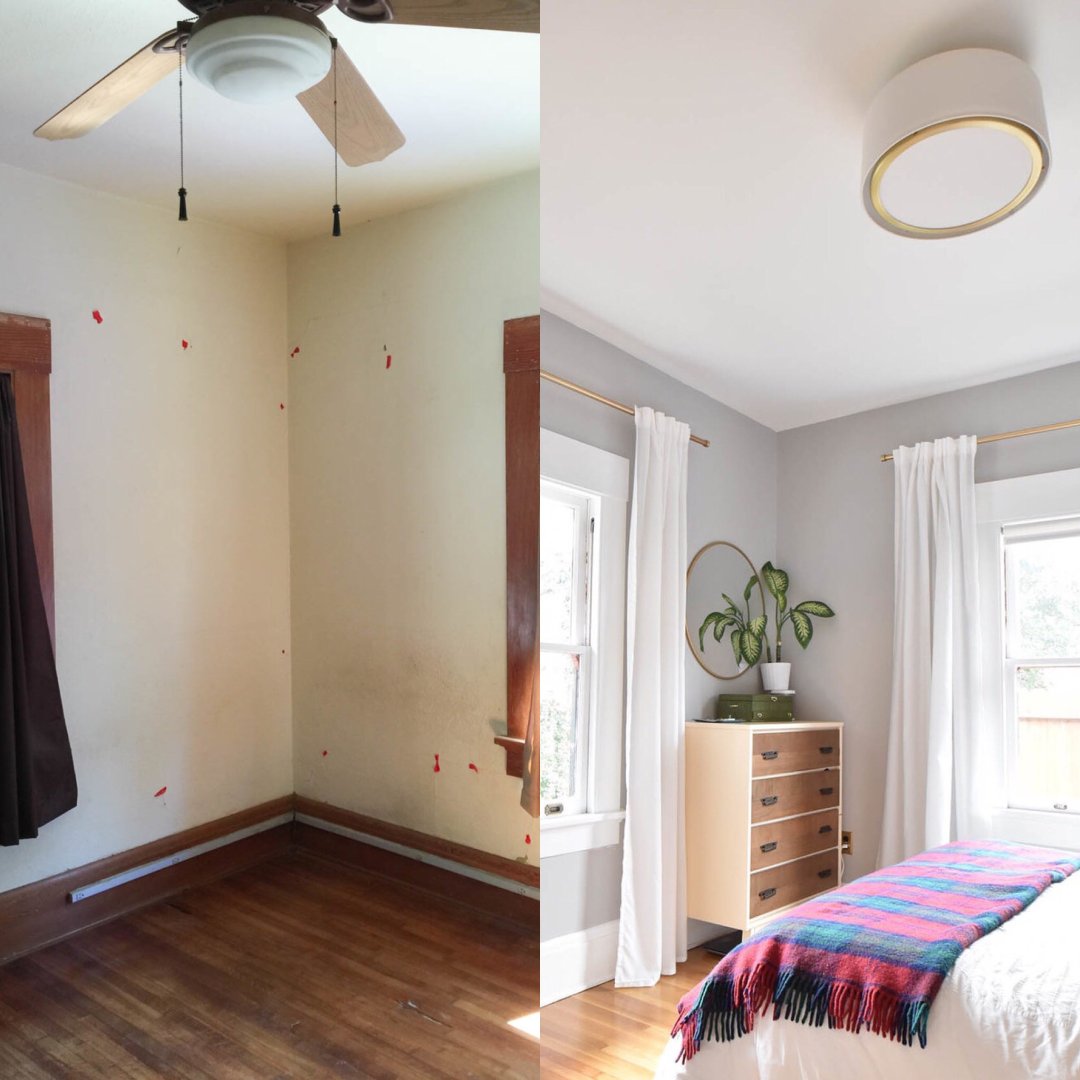 Photo and styling by @ashleykgoldman
Ashley is based in San Diego and is currently renovating her 1915 craftsman home, which you can see on her blog here. She has a keen eye for style, welcomes a DIY project, and is an all-around positive presence on social media. She was kind enough to send a whole folder of "before and afters" from her home. Here's one of our favorites showing her master bedroom, then and now.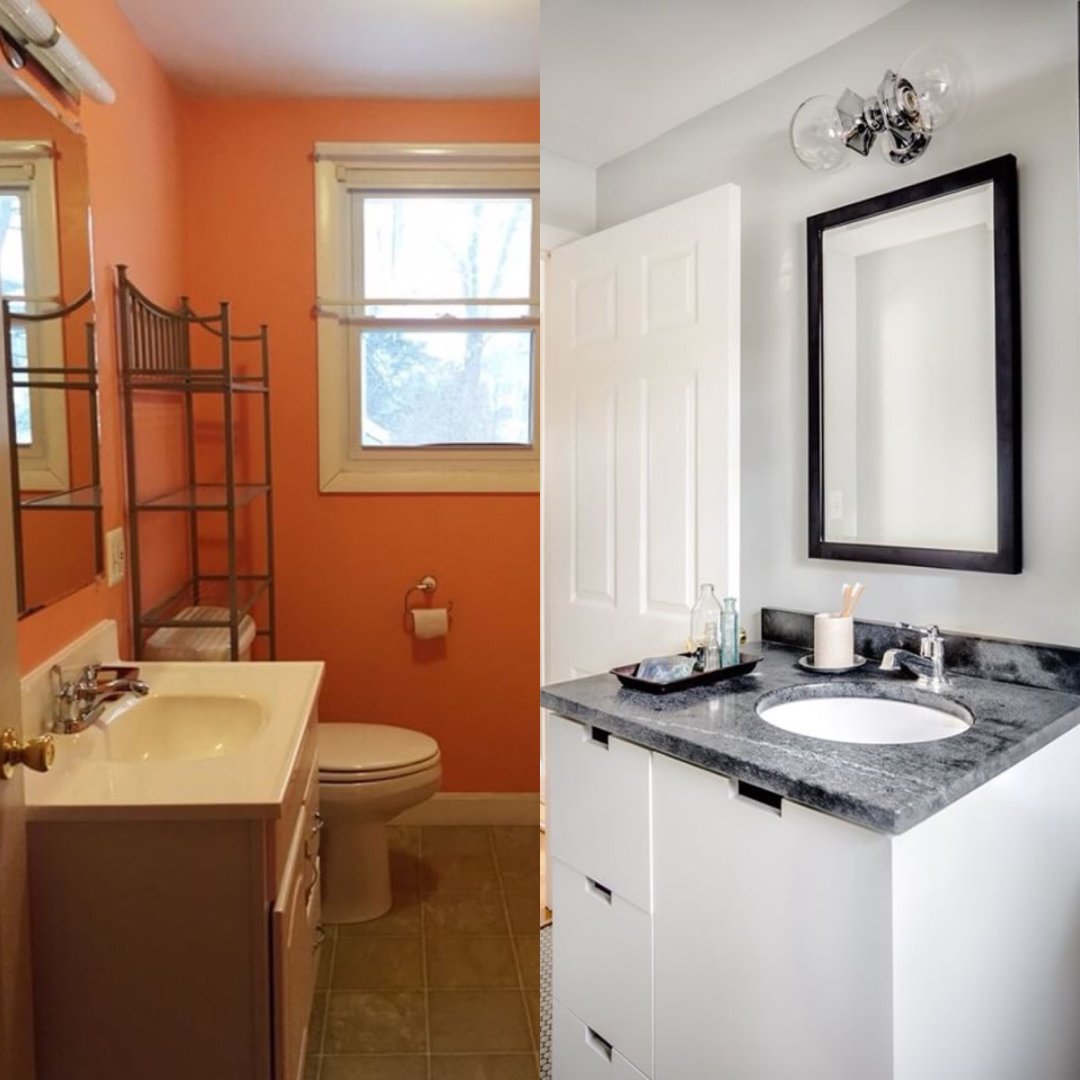 Photo and styling by @tylerelizabethkaru
Bathrooms have emerged as the most popular room from the before and afters we've recieved from our customers. We get it; the smaller square footage makes it easier to make an impact, plus you want a room you use so often to be functional and look good. Here's one that is both from Tyler Karu, featuring our Pittock double sconce above the mirror.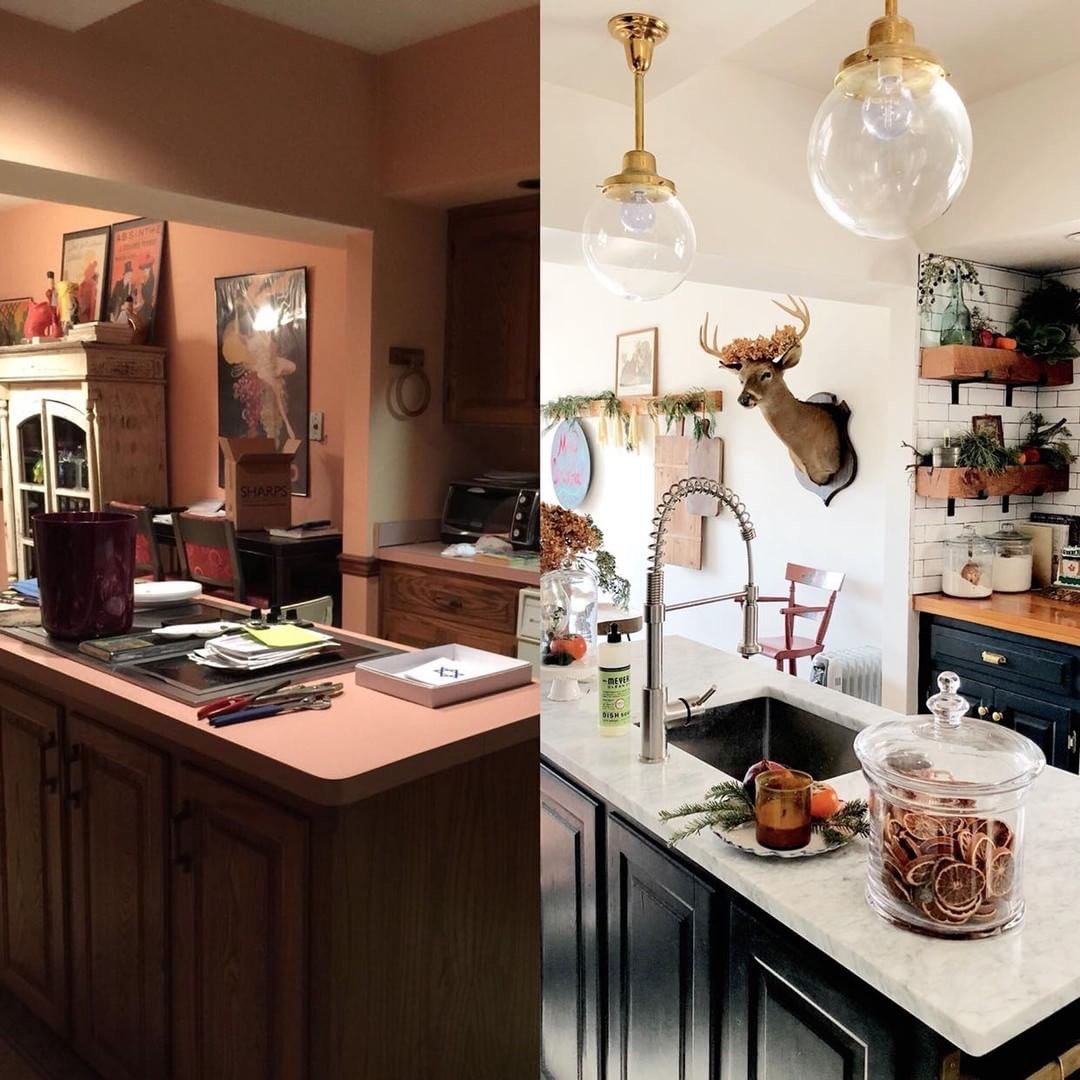 Photo and styling by @house_1924
What a difference a coat of paint makes! The color of this kitchen before, coupled with the wood cabinets, made this room way too dark. After lightening up the walls and hanging a pair of our classic Rose City pendants, things are looking much brighter in this colonial style home.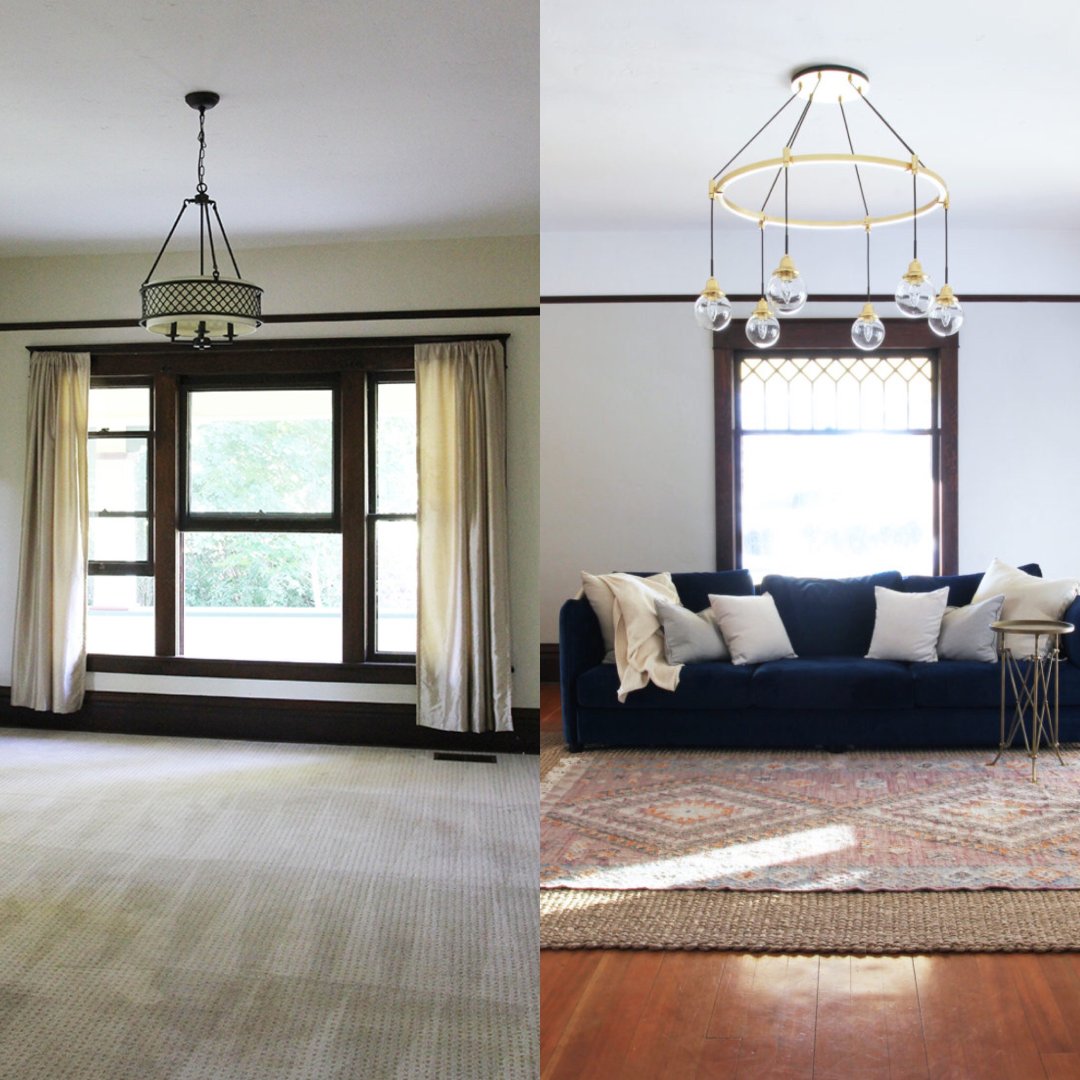 Photo and styling by @thegritandpolish
Cathy is another historic home renovator (hers is in Washington state) who manages to consistently wow us with her projects, while also sharing tidbits about her lovely family. Her living room pendant needed an upgrade, and Cathy didn't skimp on making an impact by choosing our Rose City 6-light chandelier. Also pictured is our Skyline rug.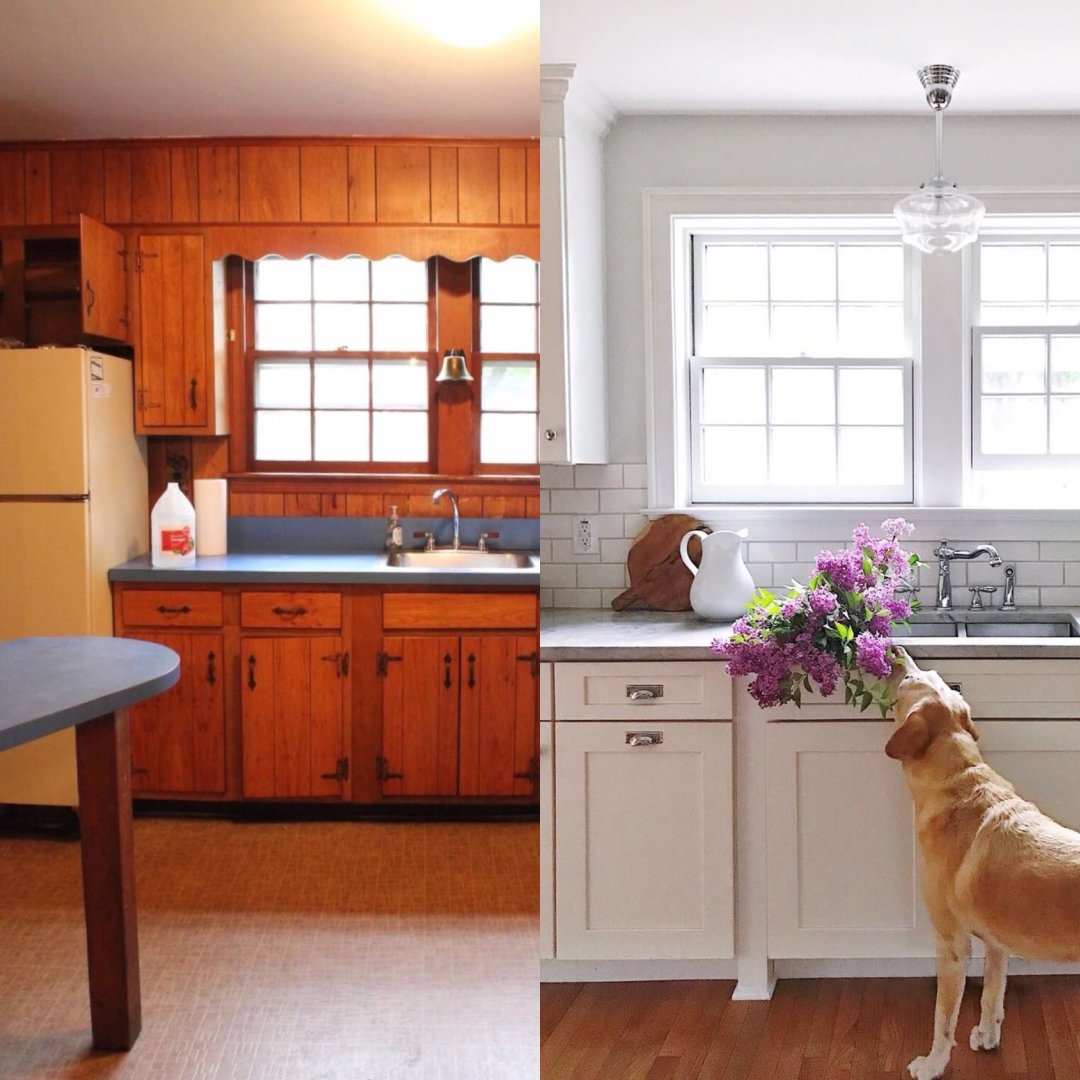 Photo and styling by @theyellownote
True, Murphy here on the right is the best part of these two photos by @theyellownote. But if we can divert your attention for a moment, take note of the cabinet hardware and how it fits in cohesively with the rest of the kitchen. This kitchen was a huge project, but it shows the importance of having a clear vision for all of the finishing touches, like hardware, in your kitchen.
For us, there's comfort in knowing that others have tackled the same tasks and succeeded. We hope this provides you with plenty of inspiration for your next home project. For more ideas, check in with us on Instagram and send us a message if you'd like to share your own before and after.