Get ready, get creative, get comfortable.
When we set out to create the perfect bedding, we kept one thing top of mind: comfort. Layers and layers of unparalleled comfort.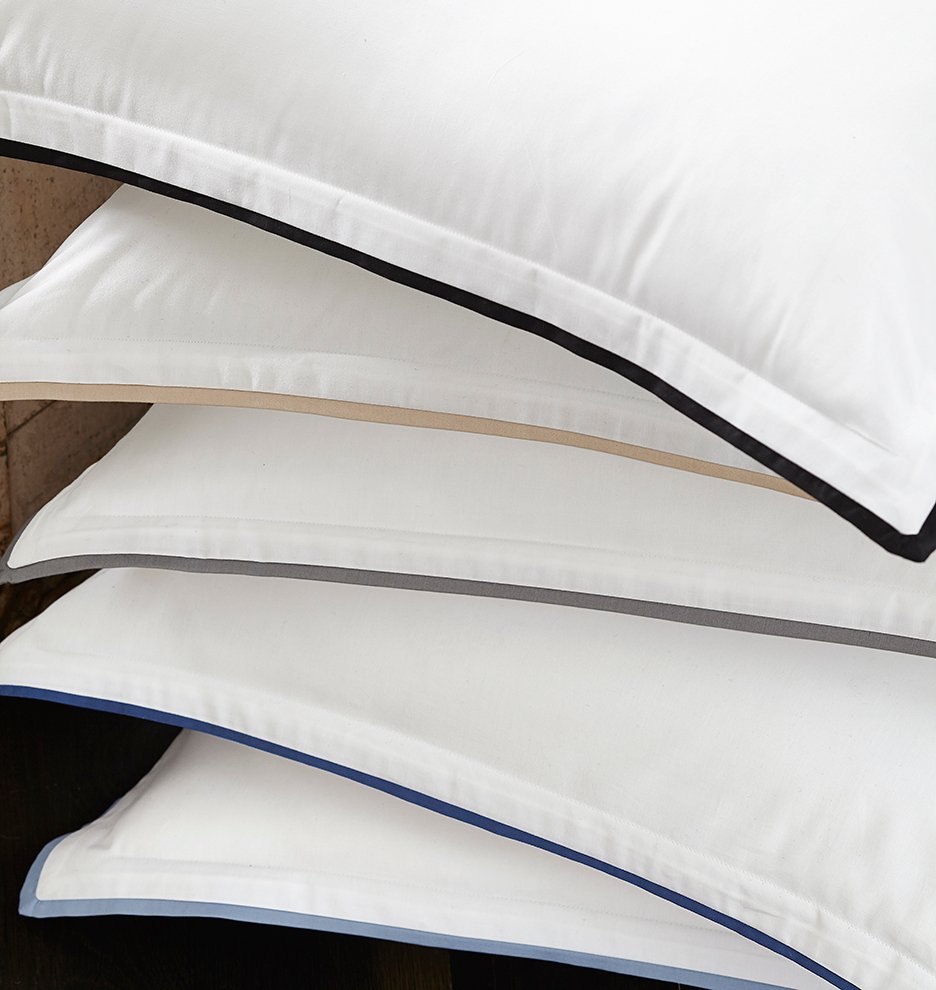 We began with versatile, easy-to-care-for textiles. Take, for example, our Italian Percale sheeting which hails from Florence's Tessitura Toscana Telerie. The noted atelier (think workshop) uses state-of-the-art technologies that bring historic Italian sheet making techniques to life. With a 300-thread count, our Italian Percale sheet sets, duvet covers, and shams boast expertly tailored cotton sateen edges (in beautiful hues, no less), adding a note of precision to these elegant sheets.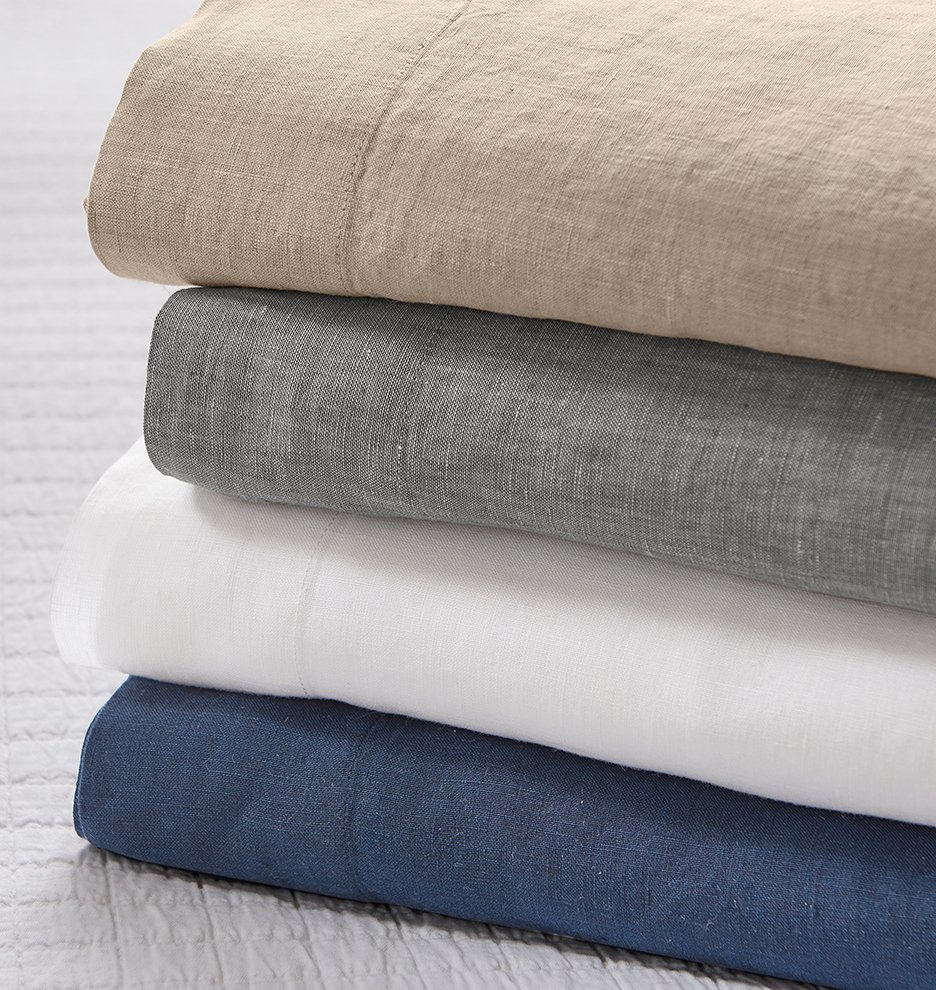 Or, wrap yourself in luxury in our Belgian Flax Linen sheets, with everyday easy and versatility. Our linen bedding collection is machine washable with a textural beauty that's both durable and inviting.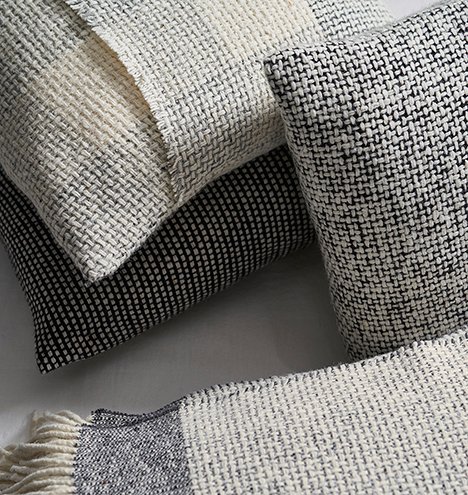 Add depth and interest with Mourne Mended Tweed textiles: pillow covers and generous throws crafted with oversized thread. The cloth acquires its tactile, organic quality from traditionally spun pure Merino Donegal yarn hailing from Northern Ireland.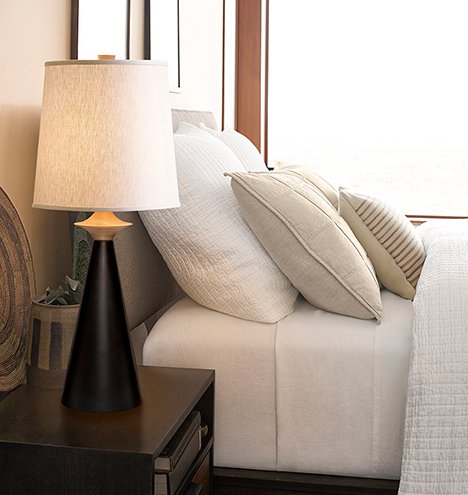 Mix and match fabrics and colors from complimentary palettes for an aesthetically integrated look, incorporate matelassé coverlets and throw pillows in woven mohair or velvet for an added layer of appeal and comfort.
So go ahead and build your best bed, Rejuvenation style.