Classic and simple, modern farmhouse comes to life with a mix of lighting and hardware inspired by history, and a vintage piece or two. With easy updates to lighting, hardware, and decor, it's easy to make this enduring look your own.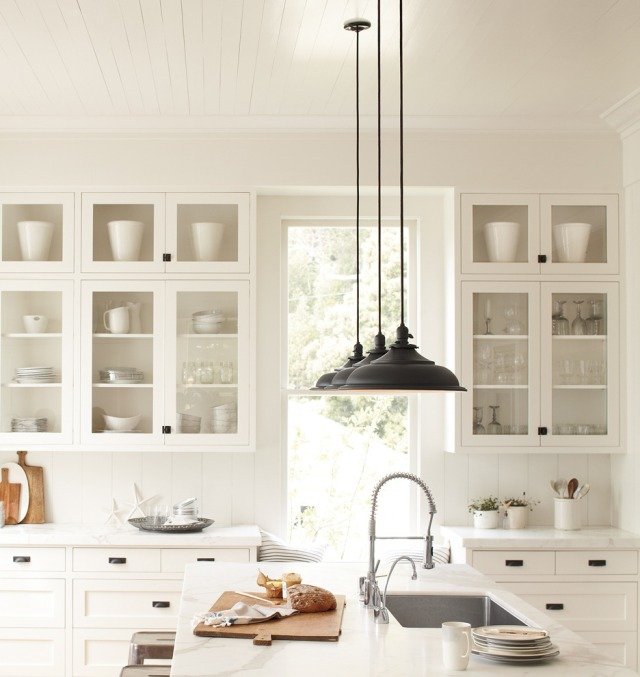 Bright and inviting, traditional lighting designs, like our Baltimore pendants featured above, incorporate historic details for a look that feels both timeless and new.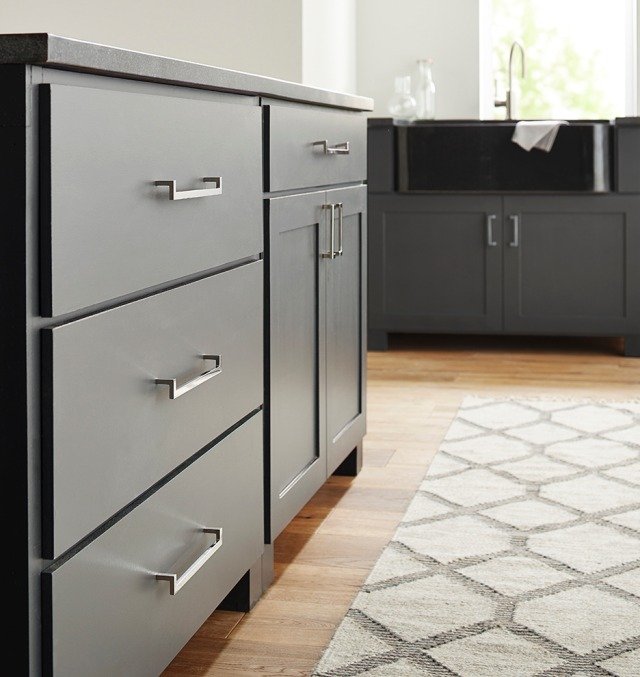 Make easy updates to time-honored cabinetry with an unexpected hardware design or finish that pops. Above, our Ramsey drawer pulls offer durable function and form while also adding interest and a modern touch.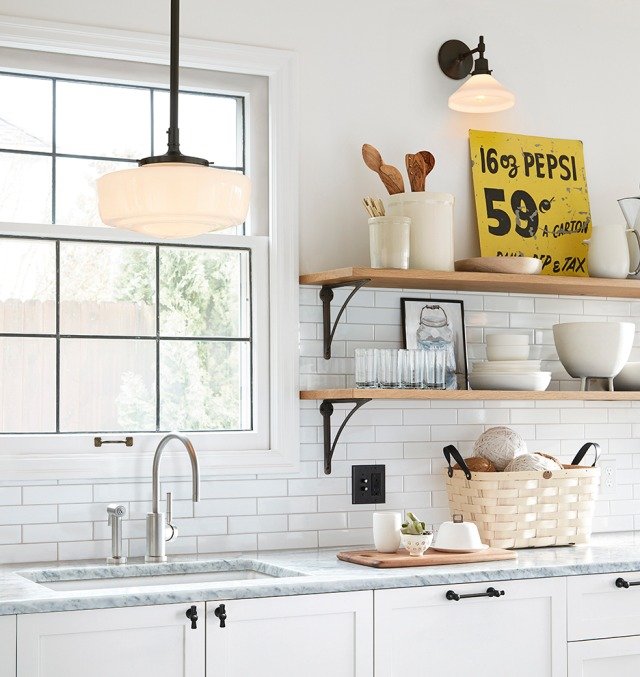 Combine conventional function with showcase brackets for styled open shelving that lasts a lifetime. Above, our Arched shelf brackets and white oak shelving offer endless possibilities.
Looking for more inspiration? See what folks are sharing with our #myonepiece hashtag and shop the look at rejuvenation.com.