For an elegant and eclectic update, refresh your dining space with a mix of timeless dining seating. Using a blend of seating styles instead of a matching set will add style and character to your dining room. From handcrafted bentwood chairs to a modern bench seat, choose from an array of options to curate your space.
Swap in Timeless Chair Silhouettes
Update your existing dining furniture with a new set of classic chairs. Our High Back dining chair and Saddle Seat chairs are handcrafted in west Virginia from locally sourced hardwoods.
For a classic chair with history, our Czech-made Ton chairs feature delicately curved backrests, created by steam-bending techniques that were originally developed in the 1860s. Learn more about this historic furniture-making method in our post about the Brief History of Bentwood Furniture.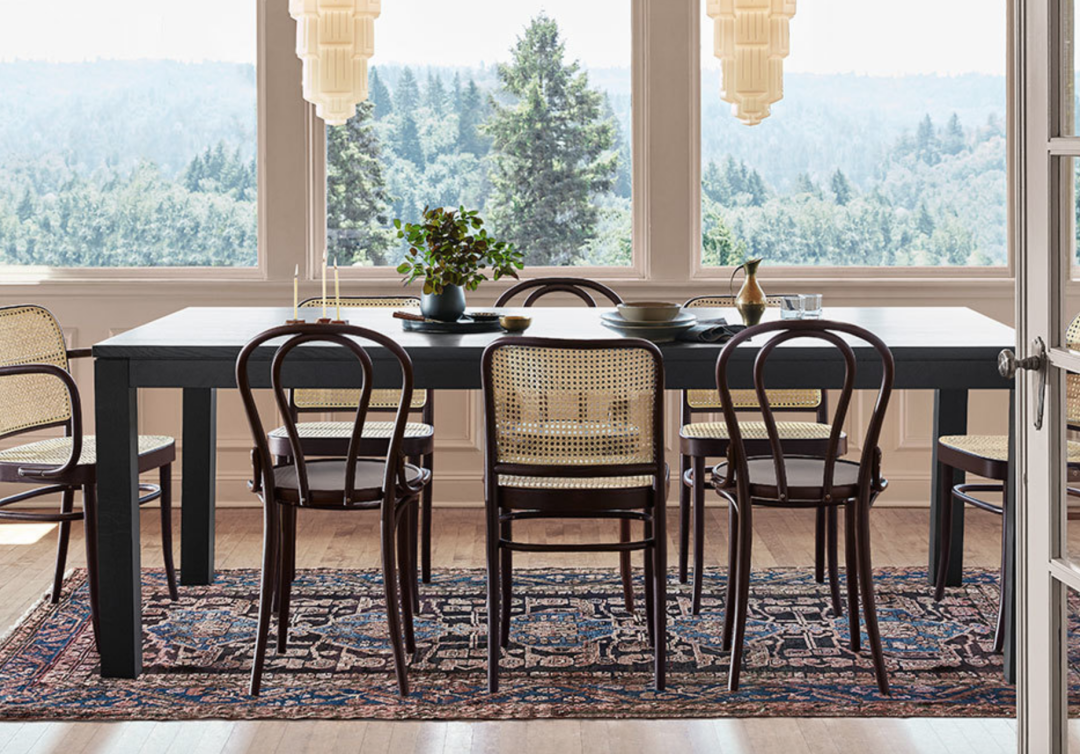 Add Character with Vintage Pieces
When you have a mix of one or two dining chair styles, adding in a few vintage décor pieces will help create a well-curated, cohesive feel. Whether it's a vintage kilim rug or a set of paintings, restored vintage items bring a sense of history and character to any room. In a streamlined space, the intricate details of a woven rug can add just the right amount of color.
Shop our handcrafted collection of timeless chairs, plus stay on the lookout for authentic vintage chairs in our Antiques & Vintage shop!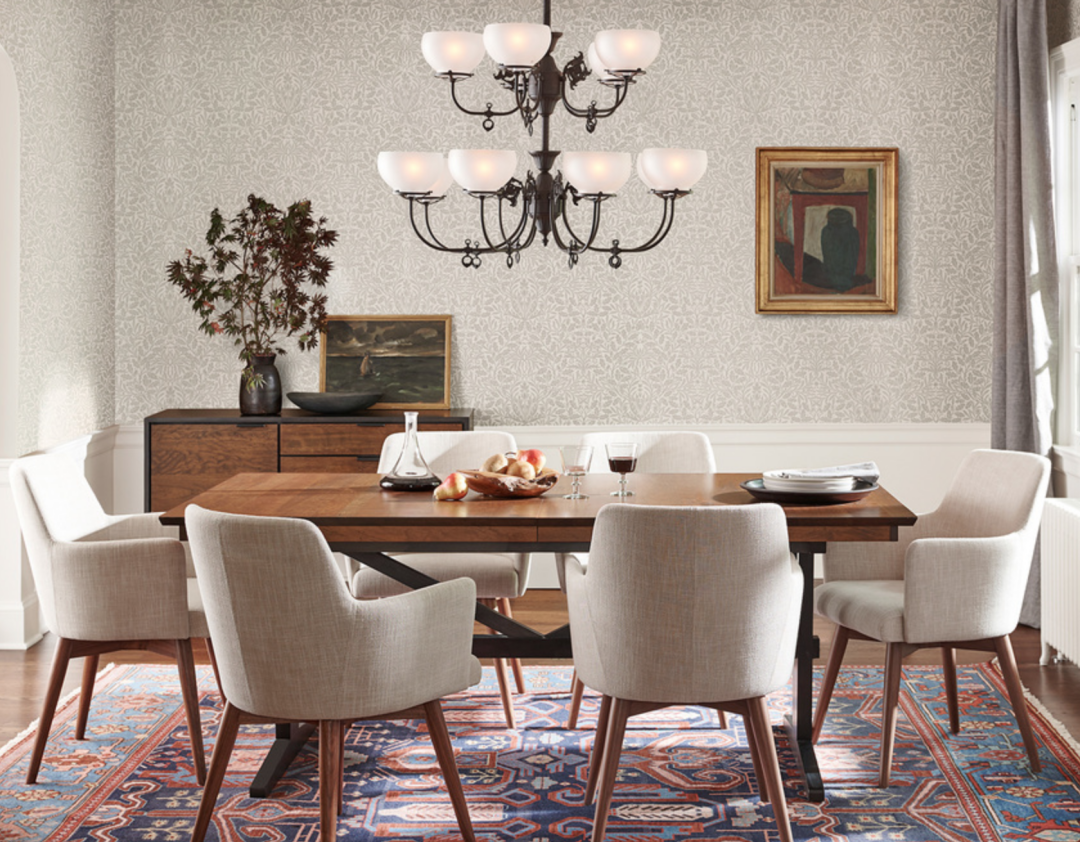 Incorporate Texture with Upholstery
For a relaxed, contemporary feel, upholstered armchairs offer a comfortable place to entertain and gather. Keep your collection of dining chairs simple, then add warmth and interest to the room with a bold hand-knotted rug and statement chandelier.
Still searching for a dining table to complete your setup? Shop our dining tables and find out what size is best for your space with our video below.