There's something special about honoring the architectural time period of your home while advancing its style with modern accents. Whether it's a Craftsman, Victorian, or Tudor, finding ways to preserve historical charm is often the most appealing part of choosing an older home. Details like crown molding, original hardwood floors, and built-ins are the reasons for the ubiquitous sentiment of, "they just don't make them like they used to."
But working with the history of your home and adding your own modern details can often be a challenge. Here are some examples of how to update the style while also preserving the charm.
Updated Traditional
The styling of this Arts & Crafts dining room is mostly traditional, with a Stickley style table and artwork that highlights the wainscot paneling. However, with the addition of just one modern piece—our Tiered Drum pendant—the room is instantly updated. The linen shade of this pendant diffuses a soft glow and brings a contemporary elegance to the room.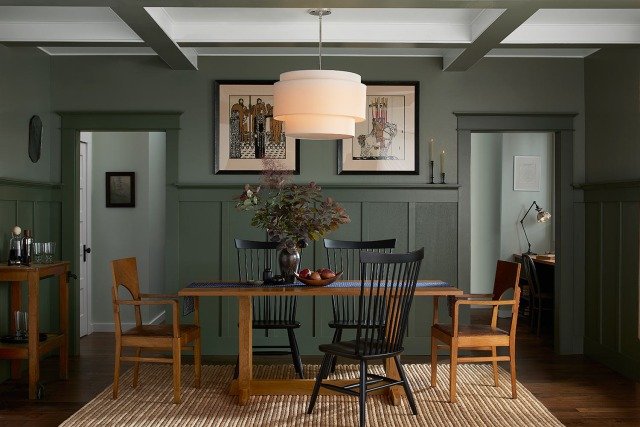 Streamlined Tudor
We love how this modern dining set in Oxidized Ash compliments the black leaded glass details in this Tudor, while the ring on our Rose City 5-light chandelier plays nicely with the home's arches. Although the early-1900s schoolhouse style on which the Rose City's design is based is hundreds of years ahead of Tudor architecture, the shared curvatures and attention to thoughtful details meld the aesthetics together.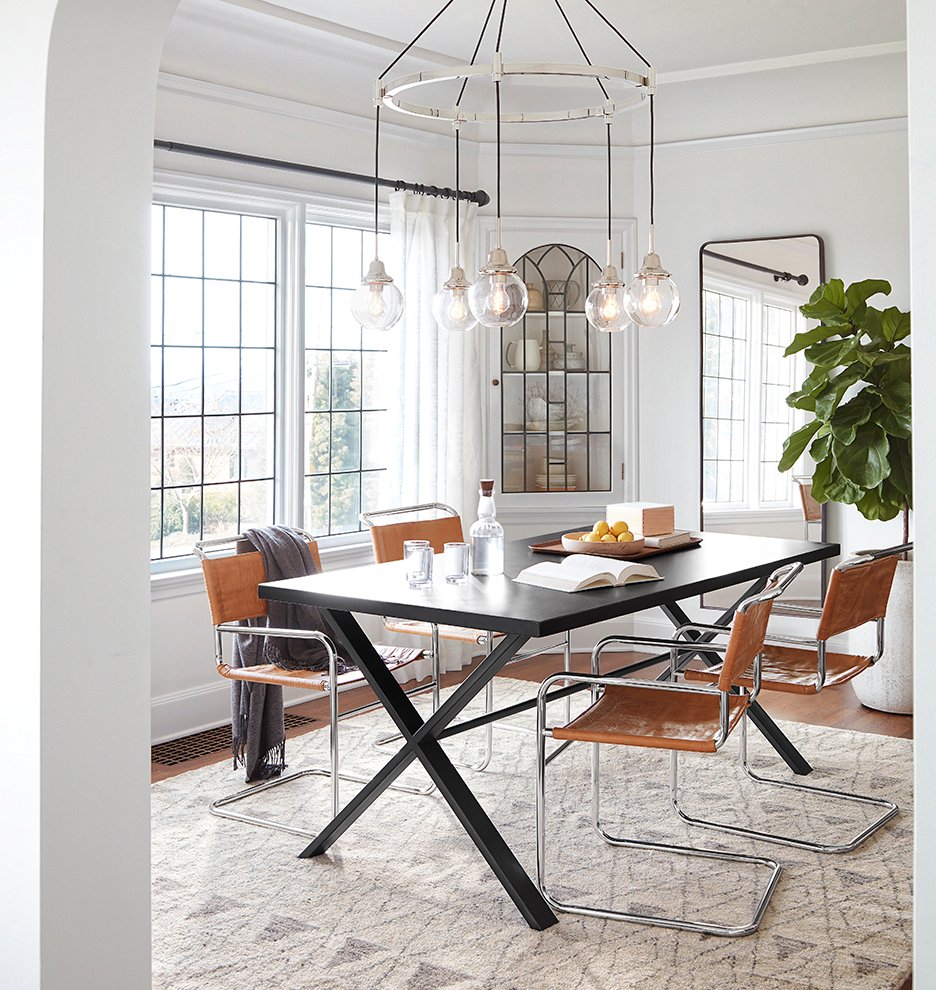 Industrial Craft
Seattle-based interior designer Brian Paquette expertly utilized industrial-inspired details like our Haleigh Pendant lights while keeping the original window frames and doors of this 1920s Craftsman home in Los Angeles. The color or finish of a modern addition complementing a key architectural feature of the space is a great way to establish an overall cohesion.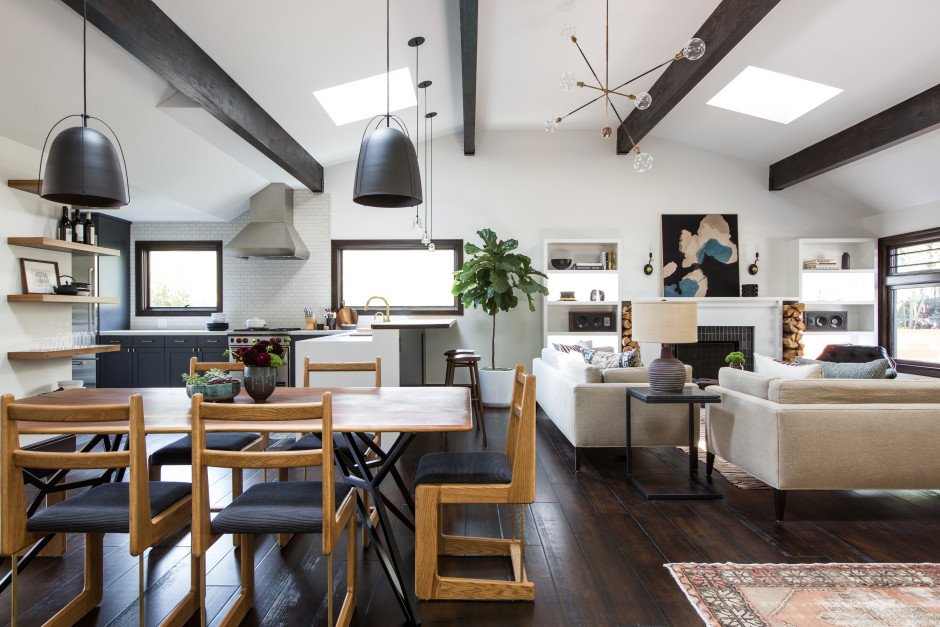 *Photo Credit: Laure Joliet
We want to hear from you: What's your favorite architectural time period and what ways have you incorporated modern accents to update the style? If you have examples of how you've done this in your own space, please add #theevolvinghome to your photos and tag @rejuvenation on Instagram.