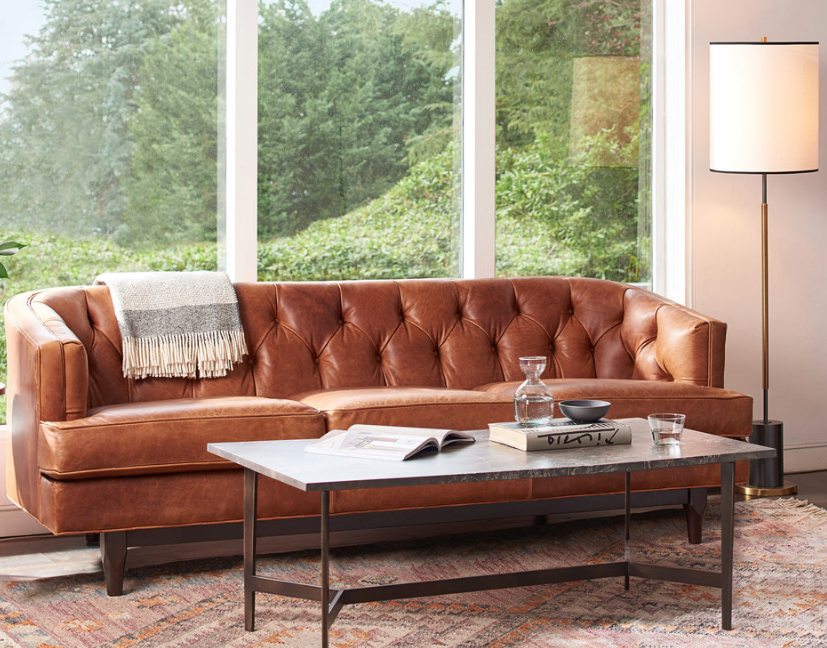 Every space is different, which is why we offer a range of sofa and sectional styles and configurations so you can find the right option for your home. From oversized sectionals to compact sofas, you can also choose from 60+ different fabric and leather options to customize your choice. See our breakdown below for how to customize your sofa or sectional.
Choose Your Sofa Style
As one of the largest pieces of furniture in most rooms, the sofa you choose will define the aesthetic of your space. Opt for a timeless silhouette with details that speak to your style of choice, whether it's classic tufting or streamlined arms. We offer several sofa and sectional styles to suit any space.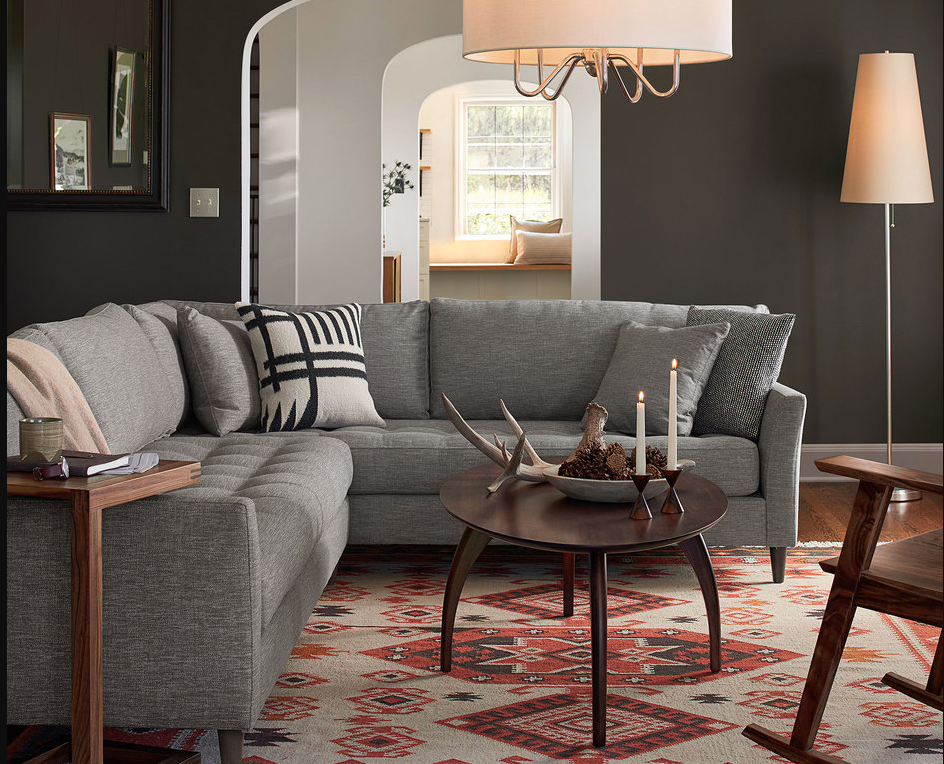 Our Monrowe sofas feature a curved, traditional silhouette with vintage-inspired tufting, while our Hastings collection (shown above) offers a more modern silhouette with a hint of classic tufting on the seat. For a plush, ultra-comfortable option that will work with any style, our Wrenton, Garrison, and Hawthorne collections are ideal.
Choose Your Sectional or Sofa Type
Sofa: A classic option for spaces both large and small, sofas offer an elegant, traditional look. If you're looking for more of a sitting room vibe, consider two standard sofas facing each other.
Sectional: A family room and TV room staple, sectionals combine everyday comfort with elevated style. Choose from several sizes and configurations to suit your space perfectly; our Garrison sectional comes in two size options.
Left Chaise vs. Right Chaise: Choose the best option depending on the layout of your living space. When facing the front of the sofa, left chaise means the chaise is on the left side, and right chaise means the chaise is on the right.

Corner Sectional: Our Hastings sectional comes in two configurations: left-arm and right-arm. This denotes which arm is the longer side, which may determine how you end up placing the sofa within the layout of your space. The left-arm sectional provides more seating along the left side, while the right-arm sectional provides more seating along the right side.
Choose Your Fabric
Find the perfect seating option with 20 different velvets, twills, linens, and leathers to choose from. The right upholstery can completely transform a chair or sofa. We've made our most popular upholstered seating collections into canvases to help you style your room. Choose the fabric that's right for your space and will give it a point of view, from casual linen or twill to luxurious velvets and leathers.
See our Guide to Upholstered Furniture for more details on our fabric options or order swatches here to get started.