This holiday season, instead of pondering whether it really is better to give than receive, we gave some of our favorite Instagram influencers the chance to do both. Our Holiday Gift Chain pairs two people who not only double-tap each other's photos on social media, but also have a real-life rapport. And since we're all in the world of interiors, each pair picked a gift or two from our holiday Gift Guide to give to the other person for their home.
Below, you'll find our favorite Instagram influencer's gift picks for each other, and how they styled their favorite gifts in their own homes.
These two have been Rejuvenation partners for years now, and we have loved seeing their homes transform, their families grow, and their styles evolve. Knowing that Julia and Kim are friends in real life isn't a surprise.
Kim chose one of our festive blankets for Julia—here it is in Julia's space below!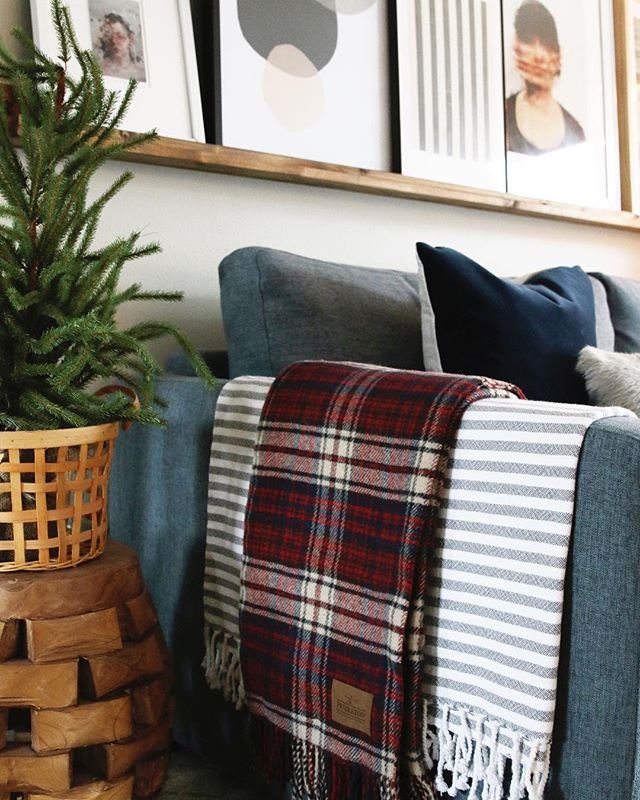 Shop Kim's gifts for Julia:
Similar blankets, Victorian House ornament, Glazed Terra Cotta mug
Next up, see Julia's gift pick in Kim's space below.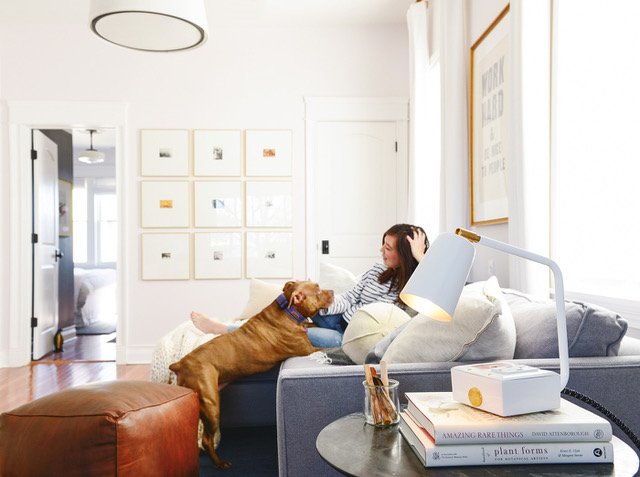 Julia's gifts for Kim: Jax Task Lamp in white, Animal ornament
The women behind our go-to feeds for delicious, approachable recipes are our next Gift Chain participants. Melissa and Michelle have a lot in common: they have M names, they both bake, they're both writing books due in 2018, and they both have a knack for inspiring interior styling (some people really get all the talent).
Melissa chose our whimsical Kingswalk pillow cover for Michelle—here it is in Michelle's space below!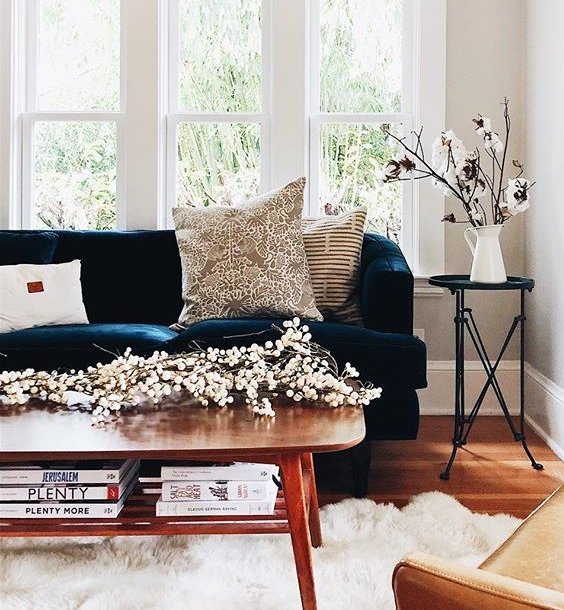 Shop Melissa's gifts for Michelle: Kingswalk pillow cover in natural, Woven Mohair Broken Stripe pillow cover in natural, feather pillow inserts
Next up, see Michelle's gift pick in Melissa's space below.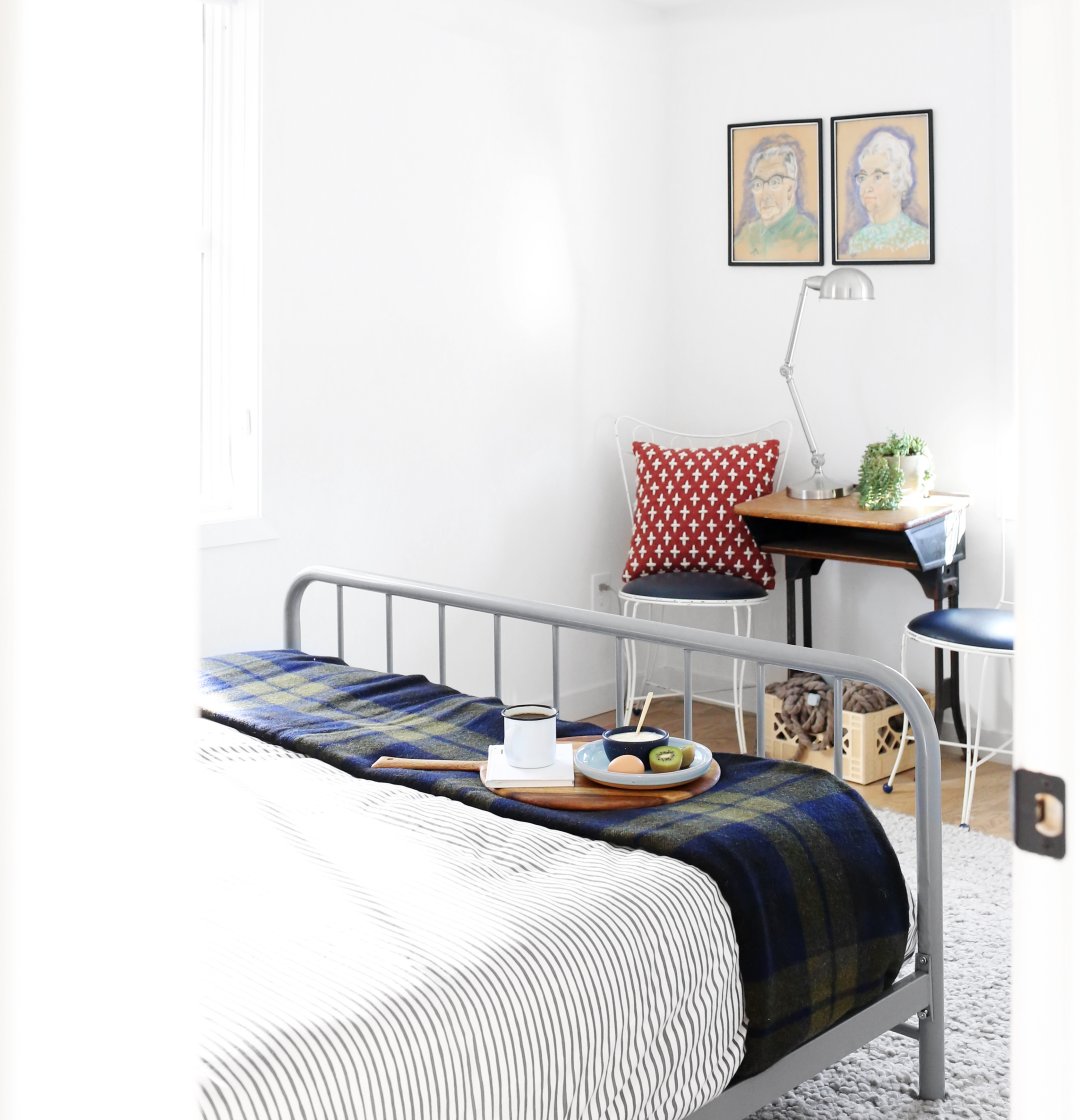 Shop Michelle's gifts for Melissa: Round Acacia serving board, similar blankets
Joanna is a Pacific Northwest resident who has been renovating her Tiny Bungalow in Seattle with refreshing honesty and humor for over a year. Susan from House of Brinson, a photographer/blogger duo, lives in a gorgeous 19th century home in Hudson Valley, NY and is a constant source for how to integrate antique and vintage pieces into your home.
Susan chose our Carly Quin Designs house numbers for Joanna below.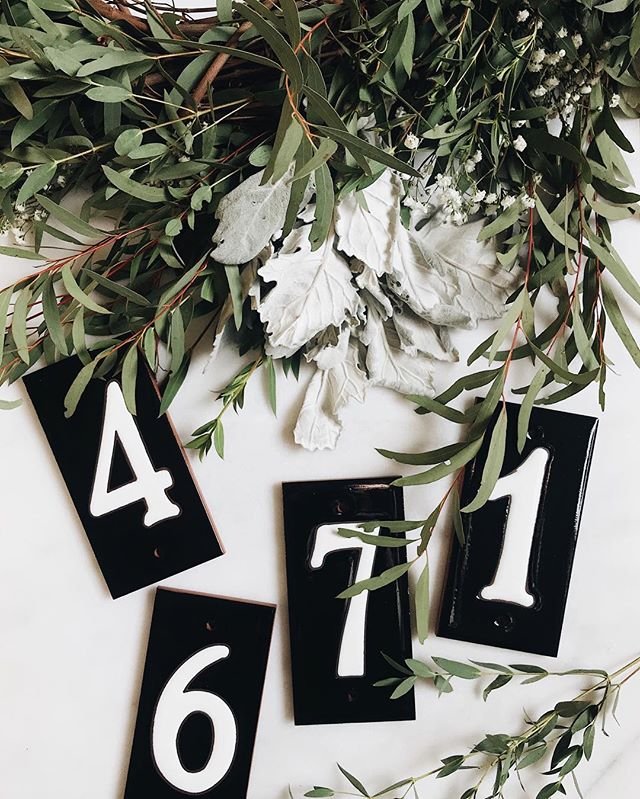 Joanna chose our Foraged Wood cart and Wood Cart Fabric Cover for Susan—see it in her space below!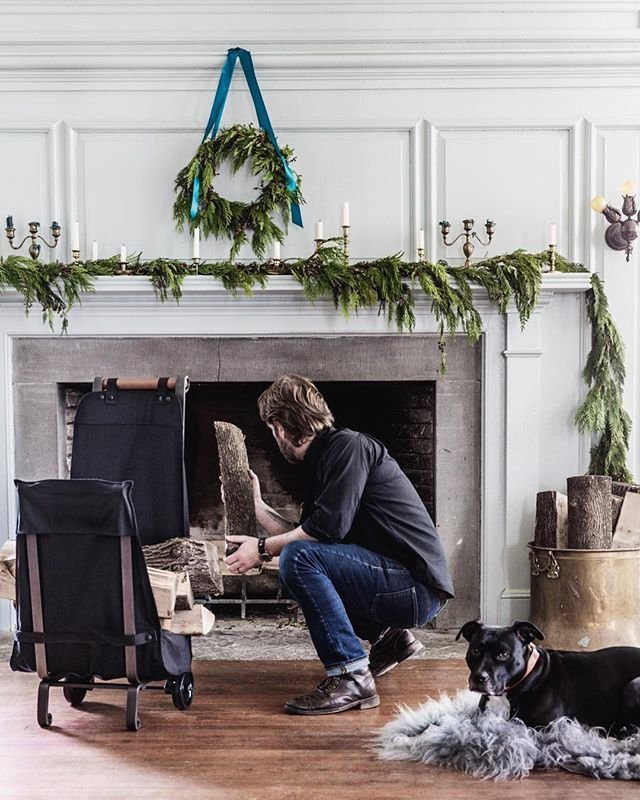 Chicago is home to a lot of things: The Bean, Wrigley Field, The Art Institute, and two of the most stylish men in the midwest, John Stoffer and Nathan Michael. These two photographers/business owners/friends fill our feed with moody interiors, enviable destinations, and peeks into their respective personal lives. Their gift choices for each other—a Hillery Sproatt throw, pewter accents (not pictured), a clock and a candlestick—reflect their love of modern items with a timeless aesthetic.
Nathan gifted John a Hillery Sproatt Story Quilt, just in time for winter in Chicago.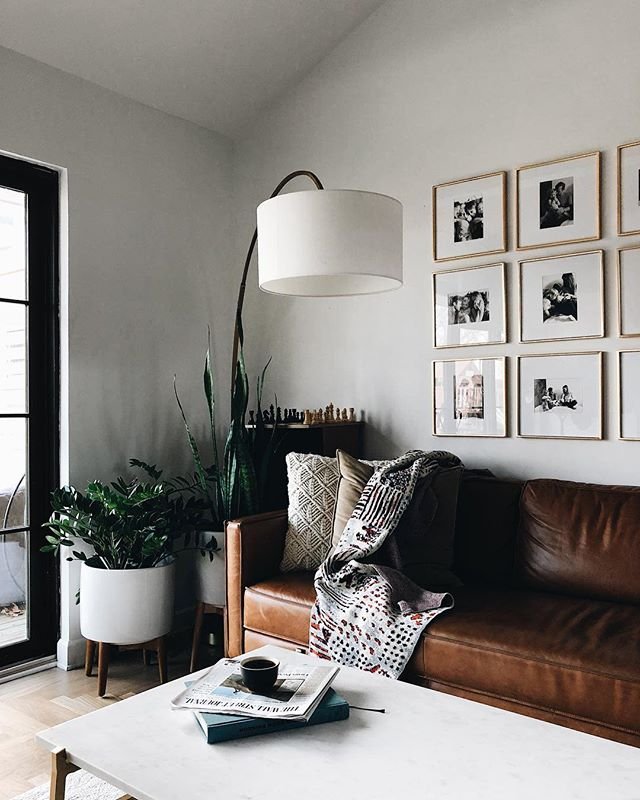 John gifted Nathan our modern Mr. Edwards clock. See it in his Chicago studio here.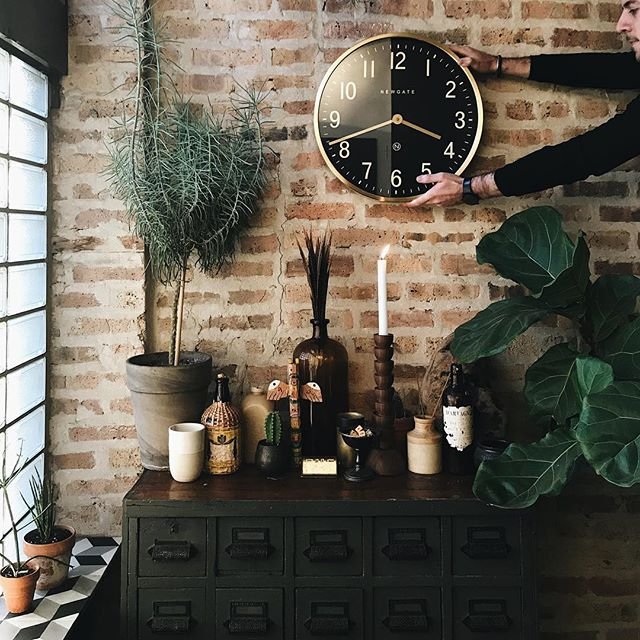 We first met Kate @witanddelight_ when she was redoing her Minneapolis studio, @studio125mpls and was on the hunt for lighting. That partnership produced a mutual admiration, not to mention a ton of gorgeous photo assets. Kate chose to send her Rejuvenation gift to Robert and Christina of the New Darlings, a husband-and-wife tastemaking team based in Phoenix. While the winter weather varies drastically between Minneaoplis and Phoenix, both chose to give each other blankets, which just goes to show that you that you can never be too cozy.
Robert and Christina gifted Kate a Recycled Cotton throw, that her pup is enjoying very much, too.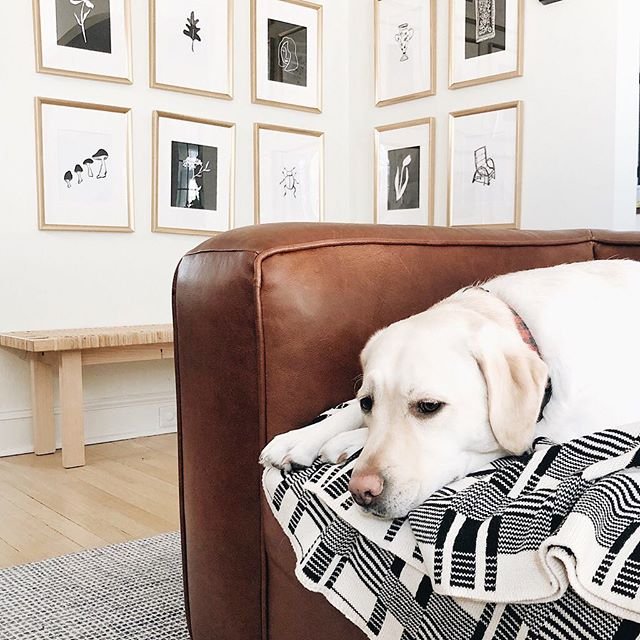 Kate gifted Robert and Christina a Pendleton blanket and a brass pour over set.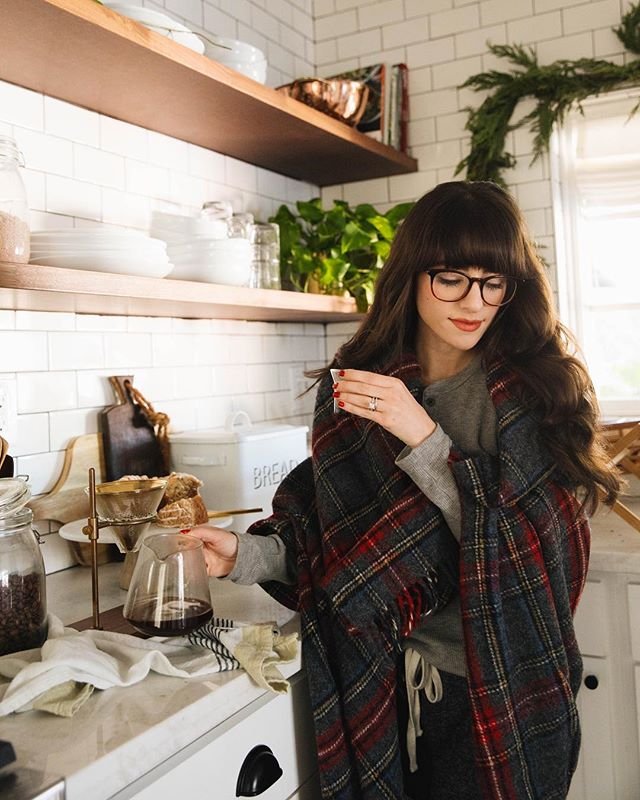 Whether you're shopping for friends, family, or your own home, discover our Gift Guides for more holiday ideas.