We've spent years saying hardware is like jewelry for your home. No place is this as evident as your interior door set. Though often overlooked, the right door set can add an air of thoughtful deliberation, tying in or artfully contrasting fixture finishes and textures from your rooms.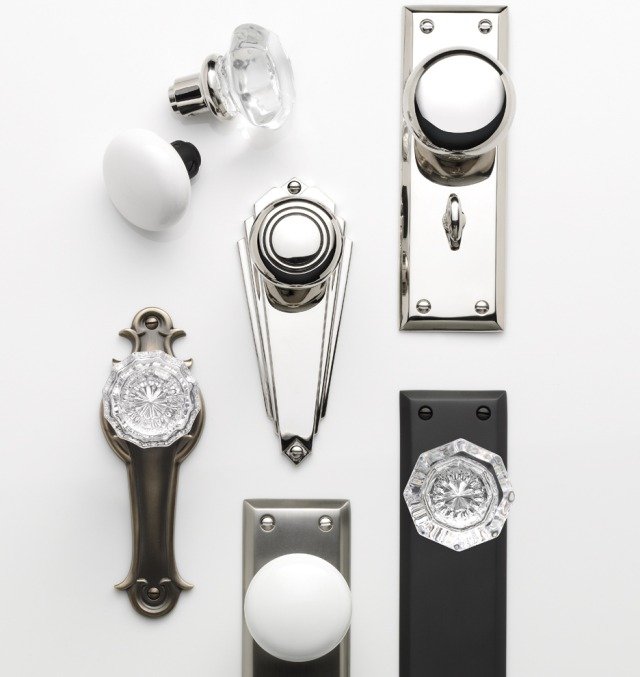 Picking a style is the fun part. Glass or porcelain knobs; large backplates; delicate rosettes; gleaming silver tones; or warm brass glow. We offer an array of styles and finishes based on the most classic door set designs created over the last hundred plus years.
But once you've picked a style, we ask you for set type, outside finish, inside finish, and strike finish. We ask these separately so you can create the door set you need for your space. Maybe you want the interior of your bathroom door to be chrome to match your fixtures, while the exterior is oil-rubbed bronze to match the other door sets in the space. We recommend coordinating the finish of the strike plate – the piece of metal that protects your door jamb from the latch – with whatever finish is on the side of the door that opens into the room.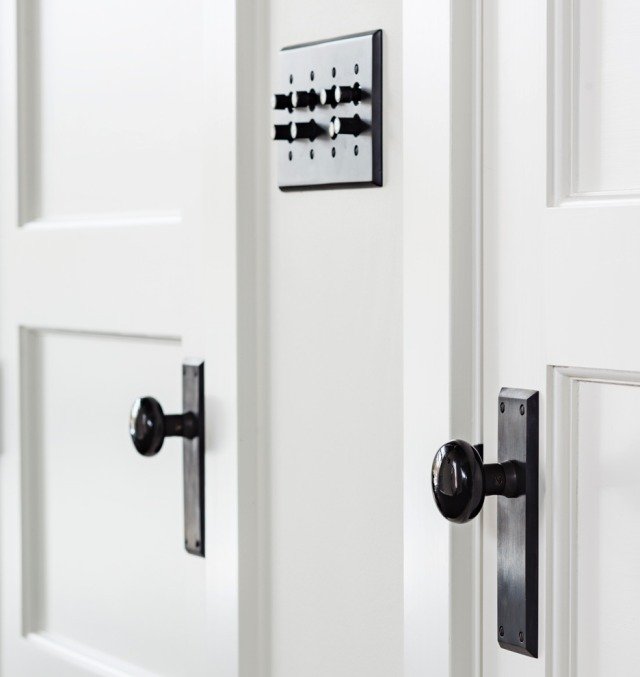 Finish is easy enough – now it's time to consider set type.
If your door just needs to open and close, you want a Plain (or passage) set. This includes two knobs and two plain plates, and all the hardware needed to make it operate, including a tube latch (the "tongue" mechanism that keeps your door closed) and strike plate. Our sets are designed to work within the confines of modern construction. So if your doors are pre-drilled, don't worry; our plates have you covered. (We also offer a Keyhole Passage set with ornamental keyholes on both sides of the door.)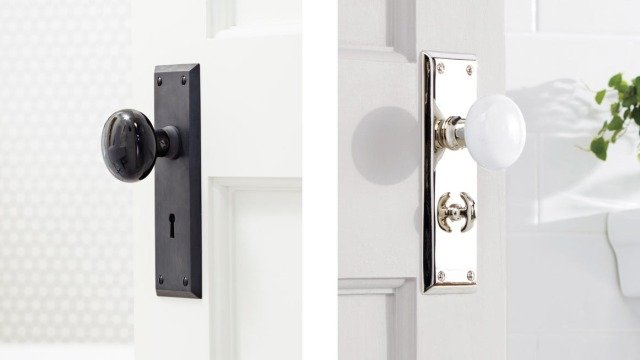 If you want a simple lock – like for a bathroom or a bedroom – you want a Privacy set. The interior of a privacy set features a thumb turn you can use to activate the lock, while the exterior features a keyhole for emergency access – you can undo the lock with a flathead screwdriver. (For a privacy set with no emergency access, take a look at a Patio set, which has a plain plate on the opposite side; no keyhole.)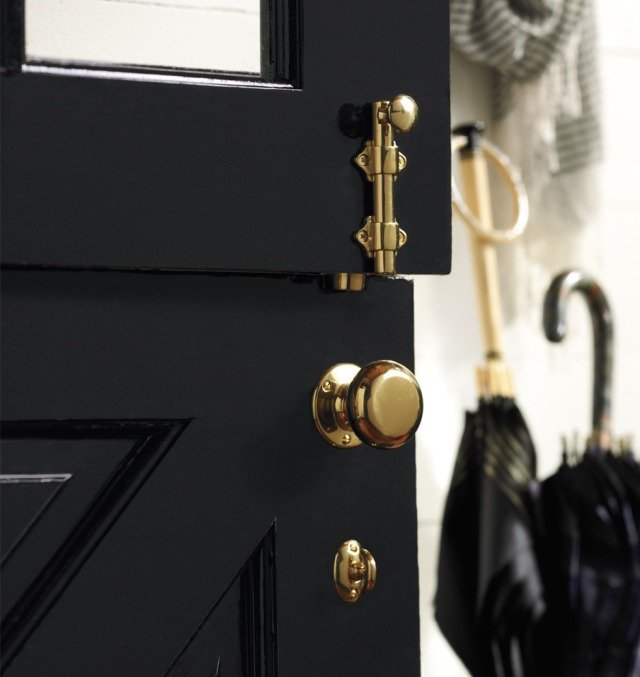 For a closet door, consider a Closet set, which replaces the interior knob with an integrated door spindle – think an oversized thumb turn. Historically, folks would do this in their homes when they had a fancy knob on one side of the door but just needed to be able to operate it from the other.
If you don't need a latch at all, grab a Dummy set. This includes one knob, one plate, and a dummy spindle to mount a knob wherever you need something to pull.
All of these sets contain all the hardware you need to operate your door. Modern doors predominantly use tube latches to operate. Older doors use mortise cases instead – larger square mechanisms. In deference to this tradition, we offer Mortise Privacy, Mortise Patio, Mortise Passage, and Mortise Keyhole Passage sets. Mortise sets involve special drilling and installation, so make sure you talk to your contractor about your project's needs before ordering them. If you're not certain which you need, order a non-mortise set, as it's the modern standard.
Looking at all our door set options might seem a little overwhelming at first, but we want to make sure you can order the exact set you need for your home. Shop door sets in the hardware category of rejuvenation.com.