We all aspire to a certain degree of curb appeal, which can be done with grand strokes like yard work and a fresh coat of house paint, but it's also achieved in the details, like a new doorbell button - or exterior door set.
It's fun to pick the style and finish that suits your home, however but you want to make sure to get the mechanics right. Let's walk through what to consider when shopping for an exterior door set.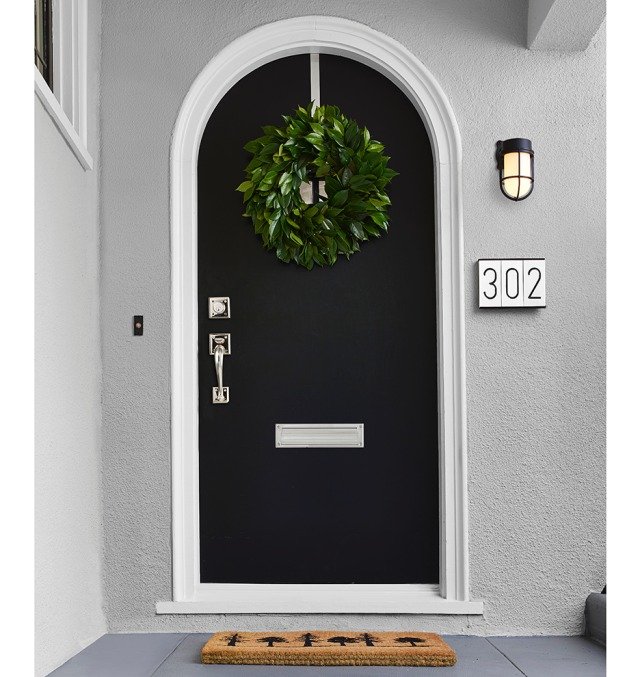 Let's assume you've bought a new door. Is it un-drilled? If so, the world is your oyster - you can pick any style of door set that strikes your fancy, and your installer can make it work. At the highest level, there are two types of door sets, each requiring different drilling: tube latch and mortise. Tube latch have two drilled holes: a higher one for the deadbolt, and a lower one for the tube latch of the door. Mortise door sets use one rectangular case (requiring one rectangular drilling) that integrates both the latch and lock functions.
Picking a door set is about more than just the shape of the drilling - it's also about the spacing from the edge of the door to the center of the drilling, also known as the backset. Depending on the design of the door and jamb, you may want a deeper backset to allow for better spacing.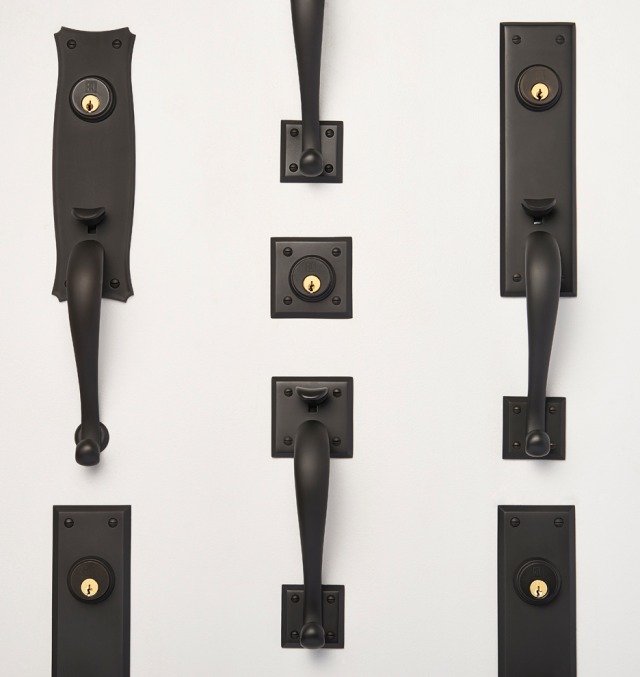 If your door is already drilled, it's easiest to replace the door set with the same drilling and backset. If you have a door drilled for a tube latch and a 2-3/8" backset, you're better off buying a new door set in that same configuration - or plan on filling and redrilling, and picking a door set that has a backplate to cover what came before!
For doors that need only light security, you can pair one of our interior door sets with a deadbolt.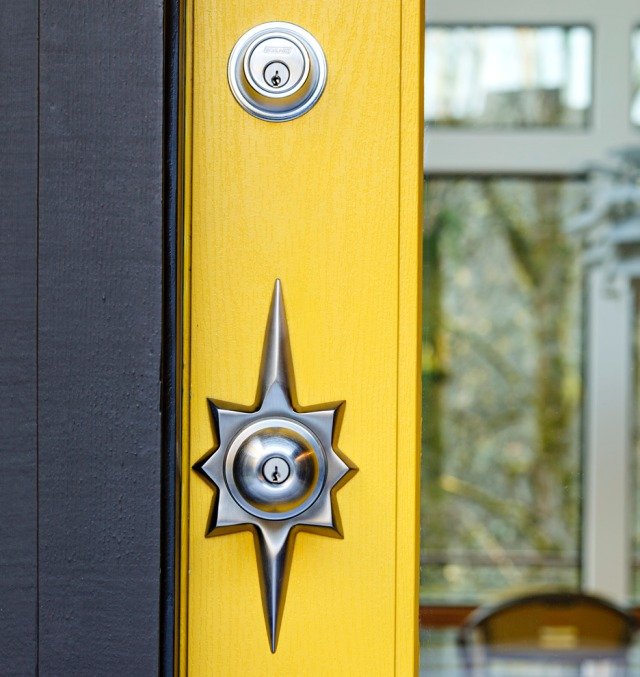 While a crafty person can get away with installing an interior door set on a predrilled door, exterior door sets require a lot of time and know-how. We recommend talking to your installer about your project before you go shopping, so you know exactly what you need.
Shop Rejuvenation's door hardware and find the perfect accent for your home.