The bedroom is a place of sanctuary and peace – a place of soft lighting and even softer bedding. It is also a room often filled with cherished, unique objects. When outfitting your bedroom with Rejuvenation's new line of sheeting and textiles, don't forget to consider mixing in one-of-a-kind vintage pieces.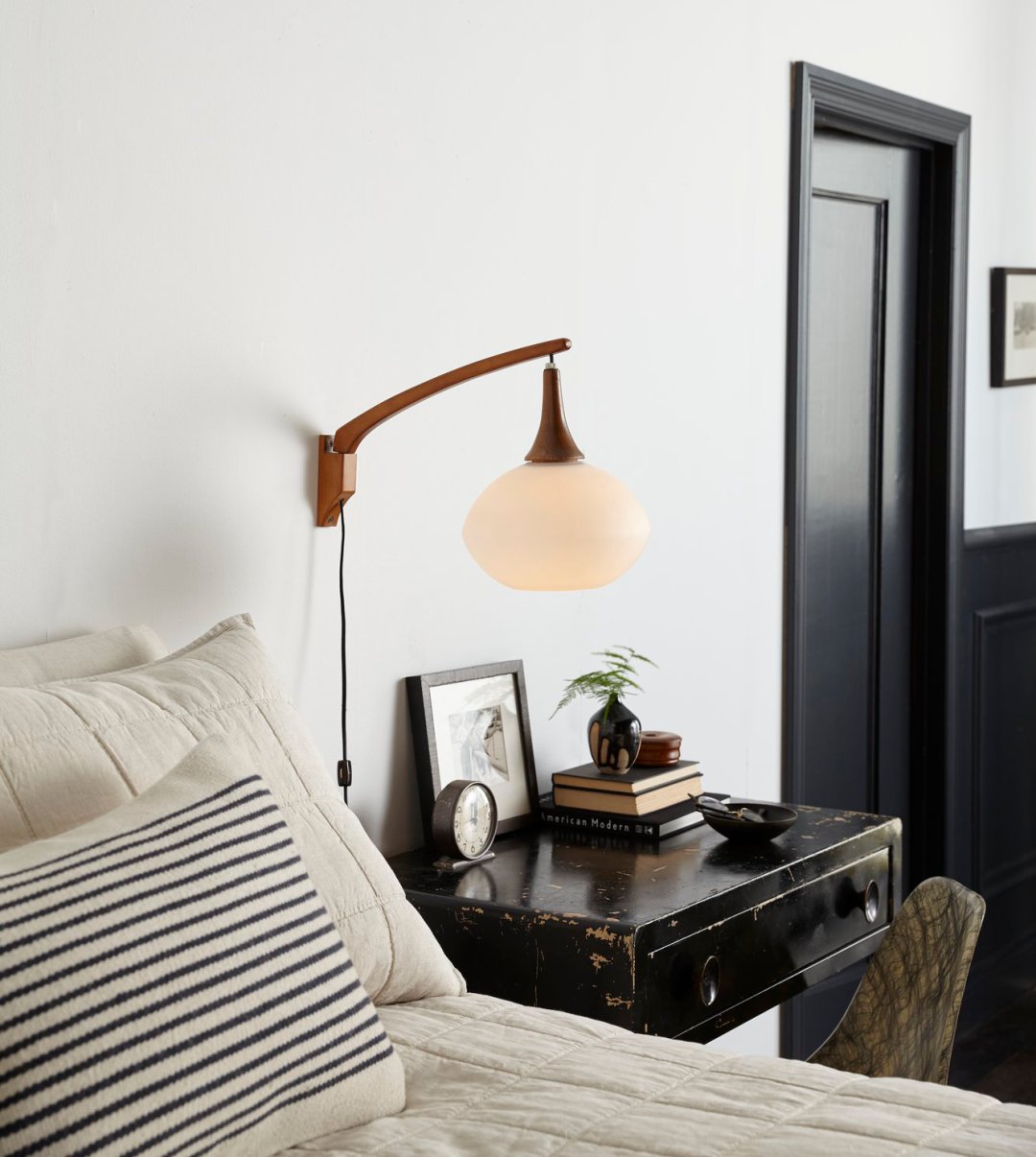 When planning a bedroom's décor, we love mixing periods, materials and styles, as every era tells a different story. Add of touch of hard-working, industrial flavor with the pair of O.C. White task lamps (below left), which once lit work stations in a busy factory. The petite Mid-Century accent lamp (below right), features some of our favorite 1960's design elements: brass, bent wire and a celestial motif.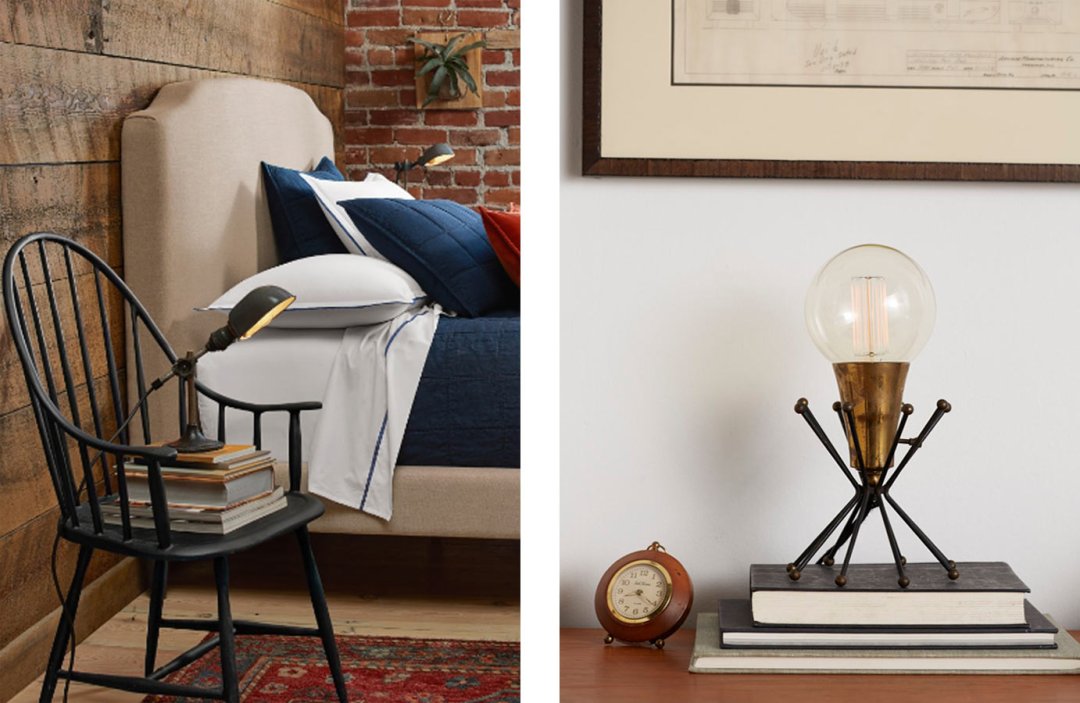 With a complete array of time-worn treasures, Rejuvenation's Antiques & Vintage collection offers ideal bed-side lighting, trunks and dressers for easy storage, well-preserved mirrors and aesthetic-defining historic objects.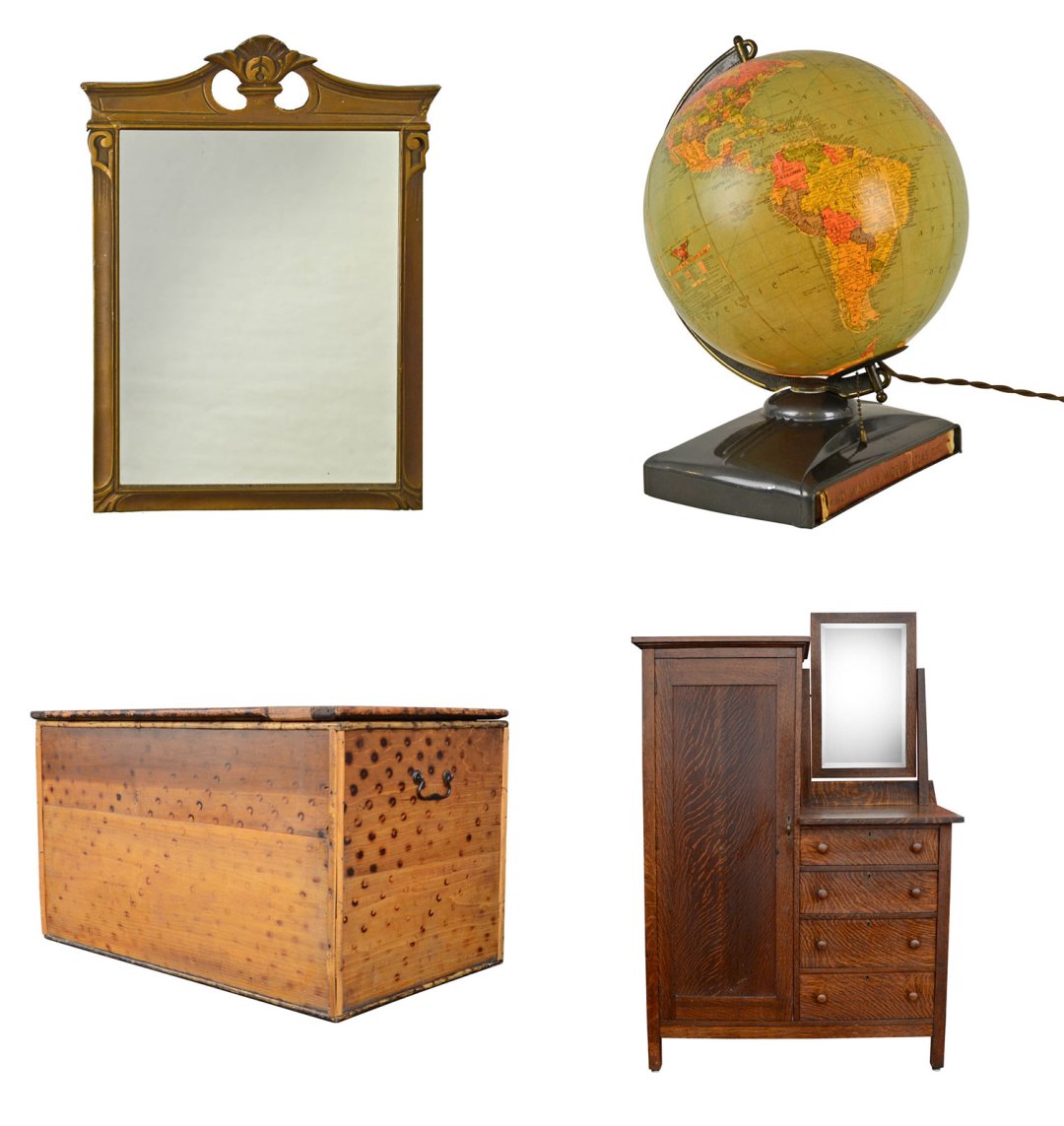 Shop the latest selection of Antiques & Vintage, online now at rejuvenation.com.