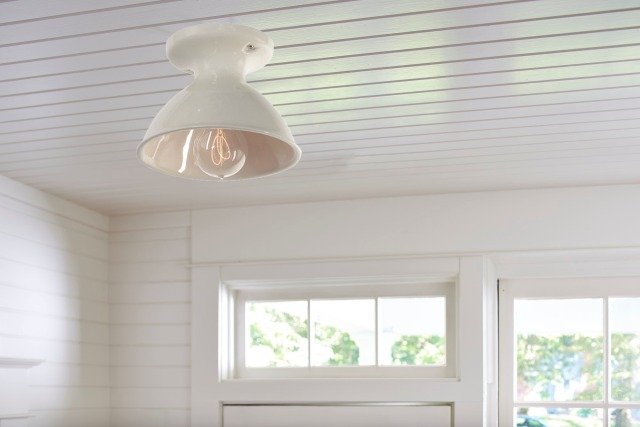 The Pass & Seymour Inc. line of Alabax lighting promised a fixture that would not tarnish, rust or stain -- because it was made entirely of porcelain. Porcelain light fixtures first rose in prominence during the late 1920s. Their "sanitary" character, easy styling, range of colors, low costs, and material availability made them very popular during the Depression and World War II years, and they remained a mass-market staple well into the 1950's.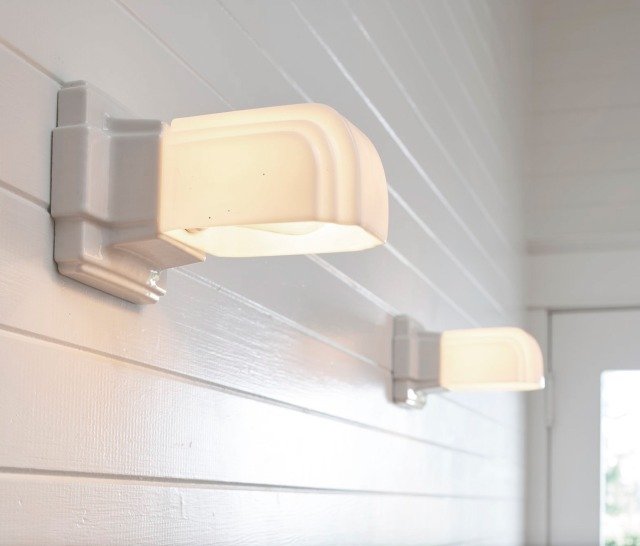 Recently salvaged from a 1930's hotel in Minneapolis, Minnesota, Rejuvenation has restored an enormous collection of Alabax lighting -- hundreds of fixtures in 4 different styles: The iconic all-porcelain domed flush mount; sleek porcelain and opal glass flush mounts; a darling bare-bulb beam light; and pairs of streamlined glass and porcelain sconces.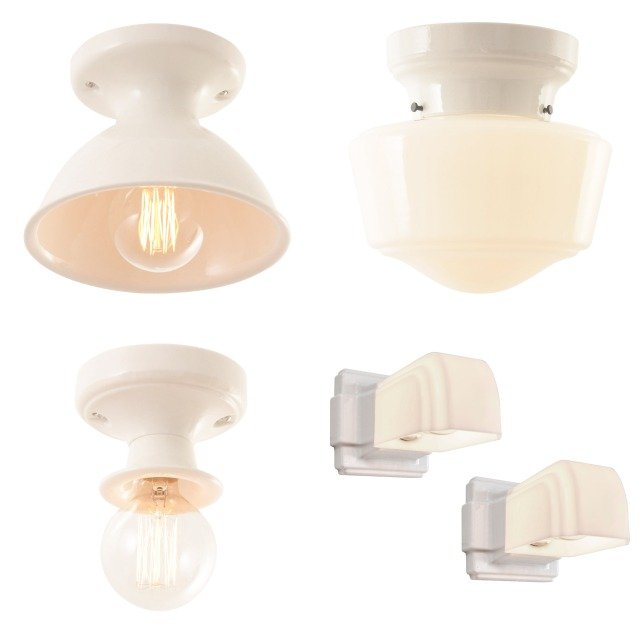 Although originally designed nearly 100 years ago, the stark and utilitarian Alabax flush mount fixtures have a wonderful modern shape that, finished with a bright glaze, emits as much light as any glass shade. In their 1936 catalog, the domed all-porcelain light (then called AL-2032) was described as being "designed primarily for use in kitchens," but these lights always look handsome in any space.
As another recommendation for application, here is an excerpt from the 1936 catalog:
Shop the fully restored, all-original Alabax collection, as well as hundreds of other Antiques & Vintage items, at rejuvenation.com.