For a deeper dive into the story of our timeless Imbrie Light, we caught up with Rejuvenation product designer Tim Wetzel. From the history behind articulating sconces to his creative inspiration, Tim shares his design process and thoughts on this classic light fixture.
Q1: What was your main inspiration for the Imbrie light?
In the early days of electric lighting, highly functional task lights transformed all manner of workspaces. In those times, the lighting was not as powerful, so lamps with steady articulating arms could put light exactly where it was needed. Those lamps were made for function, not style, but today articulating lights are considered beautiful by virtue of that pure and unadorned functionality. Imbrie is a modern interpretation of those industrial lights.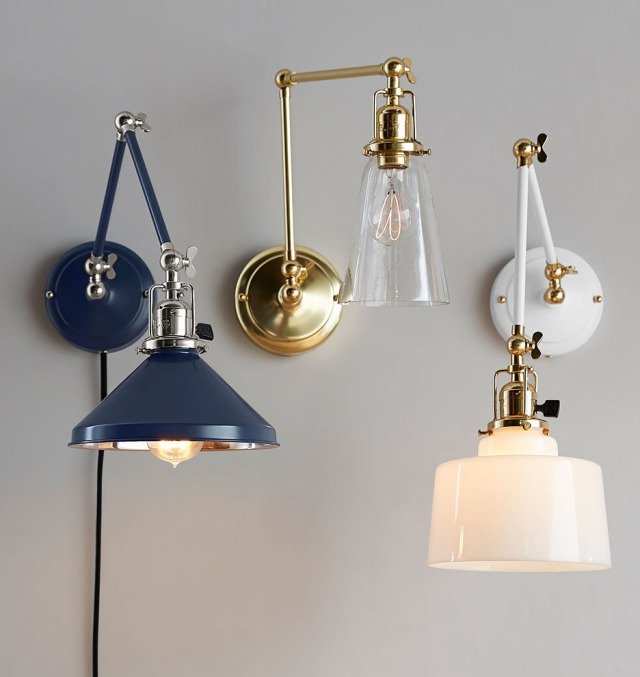 Q2: When it comes to functionality, how do you decide what's most important?
Robust arms and joints that work smoothly and hold securely are critical to making an articulated fixture work as intended. The functionality of those parts allows the use of both lightweight metal shades, and relatively heavy glass shades, with equal stability.
Q3: How does the Imbrie differ from other articulated sconces?
Imbrie provides ways to personalize with a broad range of finishes and shades in both metal and glass, it's physically robust, and of course, just more beautiful.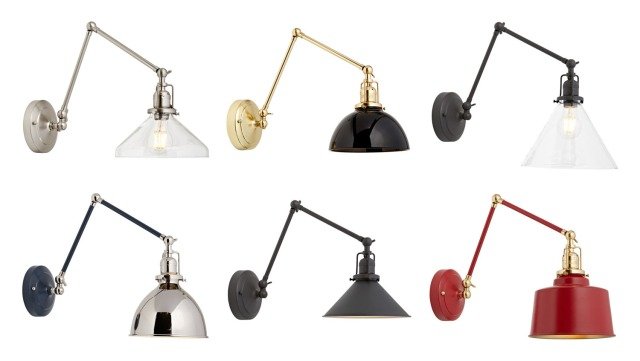 Q4: What is your creative process for designing a new light?
The process started with historical inspiration. Beyond that, every project has predetermined aspects defined by functionality, use of certain stock parts, and complying with building and safety codes. That part may seem dry and boring, but in truth, having some structure and boundaries focuses the creative challenge.
The fun part is exploring the features where there is design flexibility. In the case of Imbrie, that was mostly in the design of new shades and details of the joints. For the new shades, I studied vintage industrial and commercial shade shapes. As for the joints, a small but significant detail was the shape of thumbscrew handles for tightening the joints; I researched all sorts of vintage turnkeys, but found antique wind-up clock setting keys to be the most useful reference.

Starting with those historical reference points, I sketched a number of ideas to achieve a distinctive, appealing, and functional design. Then, those ideas were reviewed with others in the development, engineering, and marketing teams to select the most favored direction.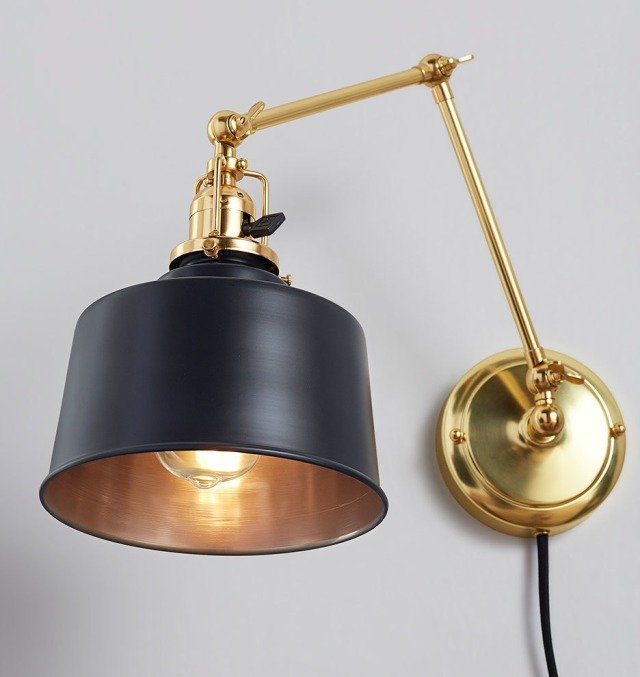 Q5: What's your favorite part about the Imbrie light?
The best aspect is the design flexibility provided by the strength of construction. It allows use for many shade options, so that it can be personalized for style and function. I think an articulated light should stay where you set it, plus look and feel secure. Imbrie does that.
Shop our Imbrie Sconces for a one-of-a-kind fixture to update your space.